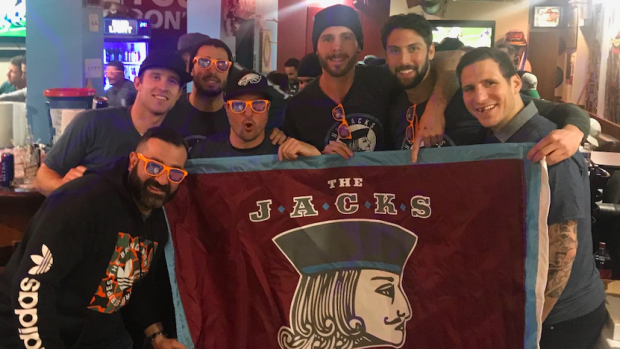 When they stepped out at The Jacks New Year's Brigade, a private members-only social club built into a rowhouse about a mile from Wells Fargo Center, they had no idea they were about to embark on a night that helped change the course of their season.
Their host, Yadan, is jeweller to the NHL's stars, helping Connor McDavid, Taylor Hall and Sidney Crosby find high-end watches and design custom jewelry.
Yadan brought the Blues players into enemy territory in South Philly, but Alex Steen, Jaden Schwartz, Robby Fabbri, Joel Edmundson and Bortuzzo loved the atmosphere.
The Jacks' brigade had just taken home first place at the Mummers Parade, a debaucherous Philadelphia New Year's Day tradition not unlike Mardi Gras in New Orleans, and this was their victory song.
The Eagles turned around their game, perhaps with the help of Gloria, winning on the wacky "double doink" missed field goal in the dying seconds by Bears kicker Cody Parkey.
The next night, Jordan Binnington pitched a shutout in his first career NHL start against the Flyers, and the legend of Gloria was born in St. Louis.