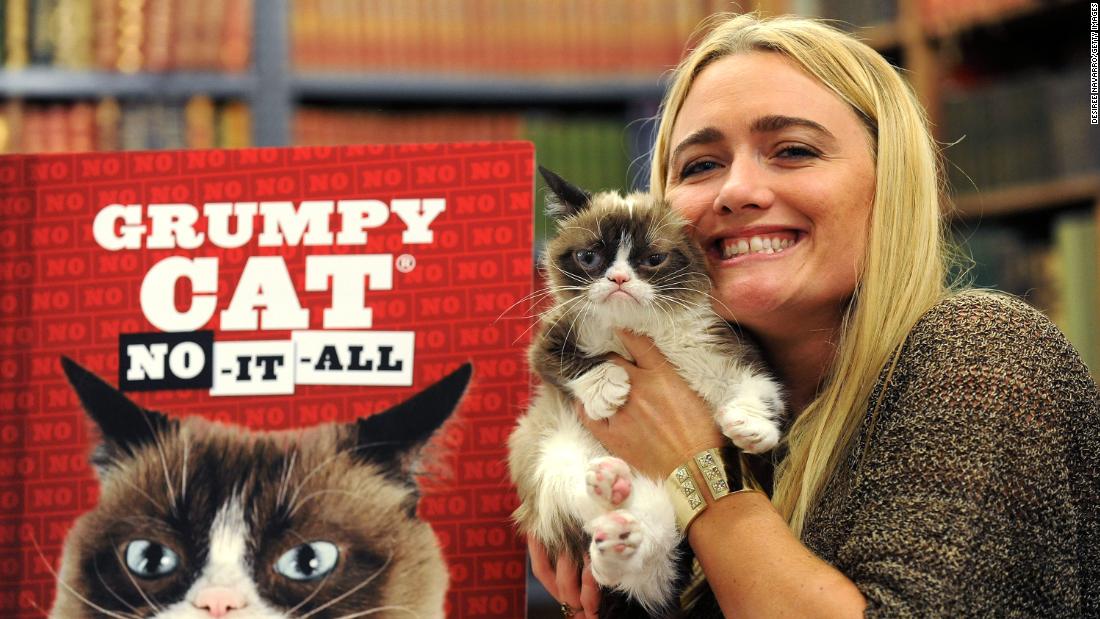 Bryan Bundesen told CNN in 2013 that they wanted Grumpy "to become the next feline icon that stands the test of time like Garfield has."
Her owner "capitalized on the meme economy when it was possibly at its hottest," said Mike Froggatt, a director at consultancy firm Gartner L2.
She also rose to popularity when Instagram was fairly new and it was possible for brands to build large followings quickly and organically, he added.
He added that there is "still room for successful pet influencers, especially as brands look for more niche audiences to market products authentically in an increasingly difficult — and expensive — social media world."
Soon after, she landed a deal with Nestlé Purina's Friskies pet food brand , starred in her own Lifetime movie called "Grumpy Cat's Worst Christmas Ever," and even had her likeness become a permanent Madame Tussauds wax figure.
Grumpy Cat Limited claimed the company violated the licensing deal by selling unauthorized Grumppuccino T-shirts.