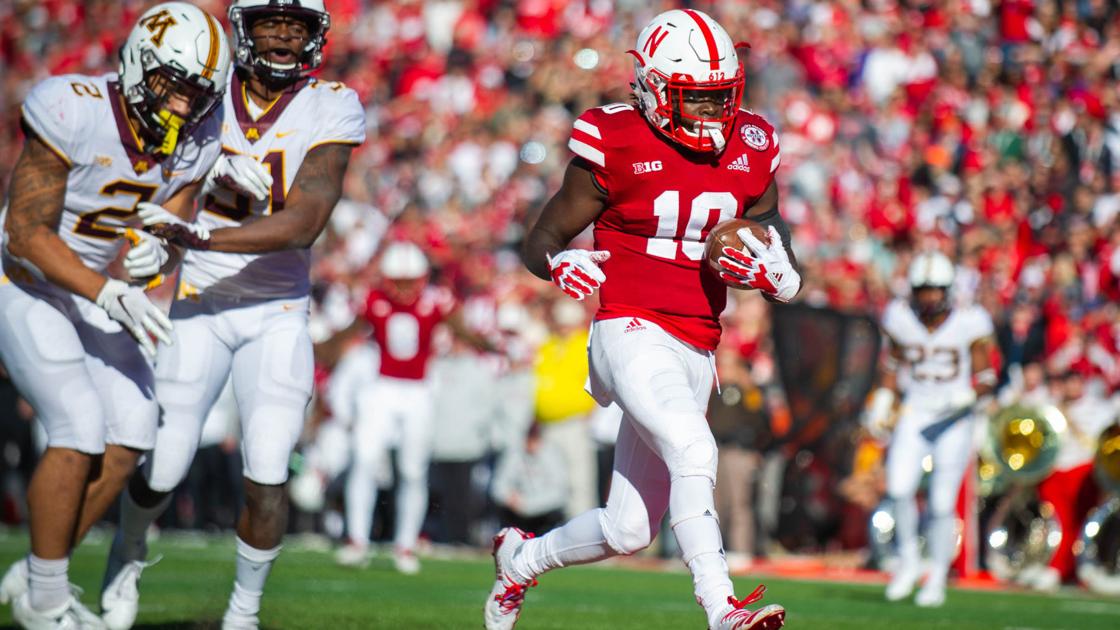 It can take weeks or a month or even longer to have your height measured again on the door frame and realize that, yeah, you actually have made progress.
In a similar way, the offseason features more growing pains and they are reinforced by the program's 4-2 finish and a productive spring, but the measuring stick doesn't come back out — not really — until the regular season begins again.
In his first two seasons, the dynamic wide receiver has 121 catches for 1,648 yards and 10 touchdowns to go along with two return touchdowns — a kickoff on his first collegiate touch in 2017 and a punt return score last year — and joins quarterback Adrian Martinez as the cornerstones of the Huskers' 2019 offense.
Defenses have seen for two years what Spielman is capable of and now he is alone at the top of the scouting report when teams set out to slow down NU's receiving corps.
I'll maybe meet them up in the locker room after practice and talk through it and try to figure out why it got messed up," Spielman said.
Walters said this spring he reminds Spielman regularly that he should be trying to be the best receiver not in Nebraska's position group but in the country.