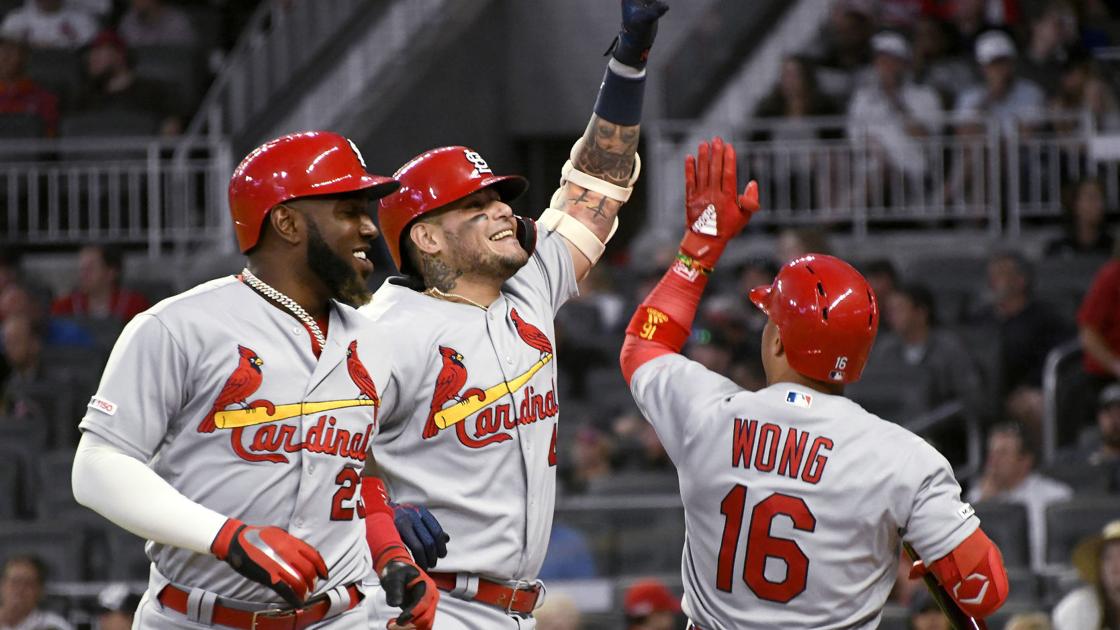 After leaving the righthander on the short end of the stick by not scoring in either of his previous two starts, the Cardinals assaulted Atlanta pitching for 11 runs in the first five innings.
Foltynewicz, who was on the injured list with a right elbow bone spur this spring, was tagged for eight runs, including three homers in the first five innings.
Later in the inning, Molina doubled, tying him with Hall of Famer Rogers Hornsby for fifth on the Cardinals' career list at 367.
Nine Gold Gloves and he's cemented himself as one of the best players in the game and rightfully made a good amount of money and there's no satisfaction in anything that he does.
Hall of Famer Earl Weaver, who managed Shildt's favorite team, the Baltimore Orioles for a long time, always spoke of the joy of three-run homers, especially three of them.
Flaherty's six-inning stint marked the season-high fourth consecutive game in which the Cardinals' starter had gone at least six innings and had allowed three or fewer earned runs.