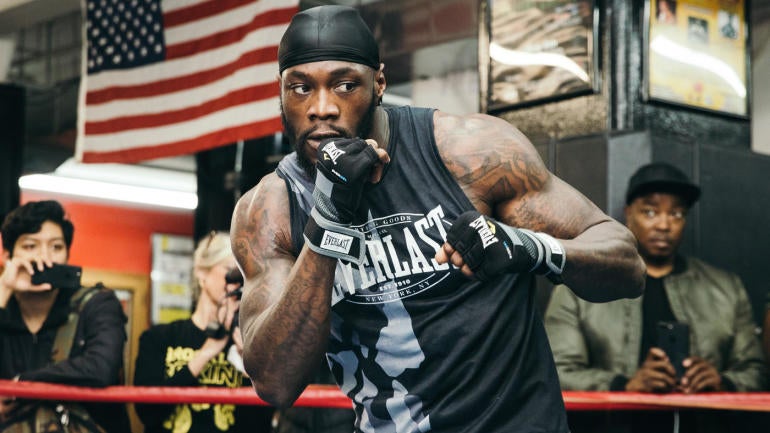 When unbeaten WBC heavyweight champion Deontay Wilder faces mandatory challenger Dominic Breazeale on Saturday, it will be the culmination of a two-year beef that began with harsh words and a melee inside an Alabama hotel lobby in 2017.
The trash talk between the two teams has been heavy entering this weekend's clash at the Barclays Center in Brooklyn, New York (Showtime, 9 p.m.
ET), with Wilder having endured criticism during the initial press conference for advising Breazeale to make funeral arrangements ahead of the fight.
Wilder (40-0-1, 39 KOs) took his morbid threats to a whole new level during Tuesday's media workout at Gleason's Gym when he echoed the movie character Ivan Drago's famous line from "Rocky IV" by saying, "if he dies, he dies" about Breazeale (20-1, 18 KOs) and went on to further explain what he hopes to accomplish.
The comments have extended a relevant debate about whether there are lines of trash talk within boxing that shouldn't be crossed given the life-threatening danger of the sport.
Breazeale then accused Wilder's brother of punching him in the back of the head from behind to trigger a melee that was broken up.