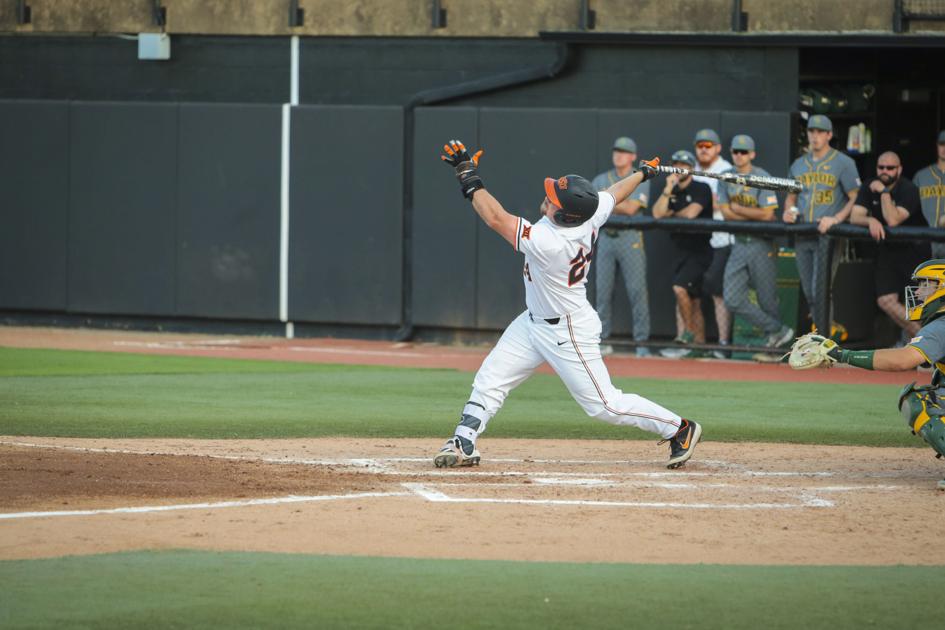 As the deep blue night sky replaced the relentless late-spring sun, the Oklahoma State baseball team persistently bombarded Baylor with runs.
In the fourth inning, OSU led 13-0 after Cade Cabbiness' neon orange bat lofted the ball to left-center field for a three-run home run.
The Bears had pulled starter Paul Dickens, who surrendered nine earned runs, but the switch to Logan Freeman didn't save them.
12 Baylor stopped the shutout with a pair of RBI doubles in the fifth, the Cowboys gave themselves extra security as night fell over their historic stadium.
Bryce Carter, a graduate transfer catcher, blasted a home run to left field, giving OSU a 6-0 advantage.
Mitchell Stone, a redshirt freshman left-handed pitcher, replaced Lienhard to start the seventh and limited the Bears to no runs and one hit through three innings.