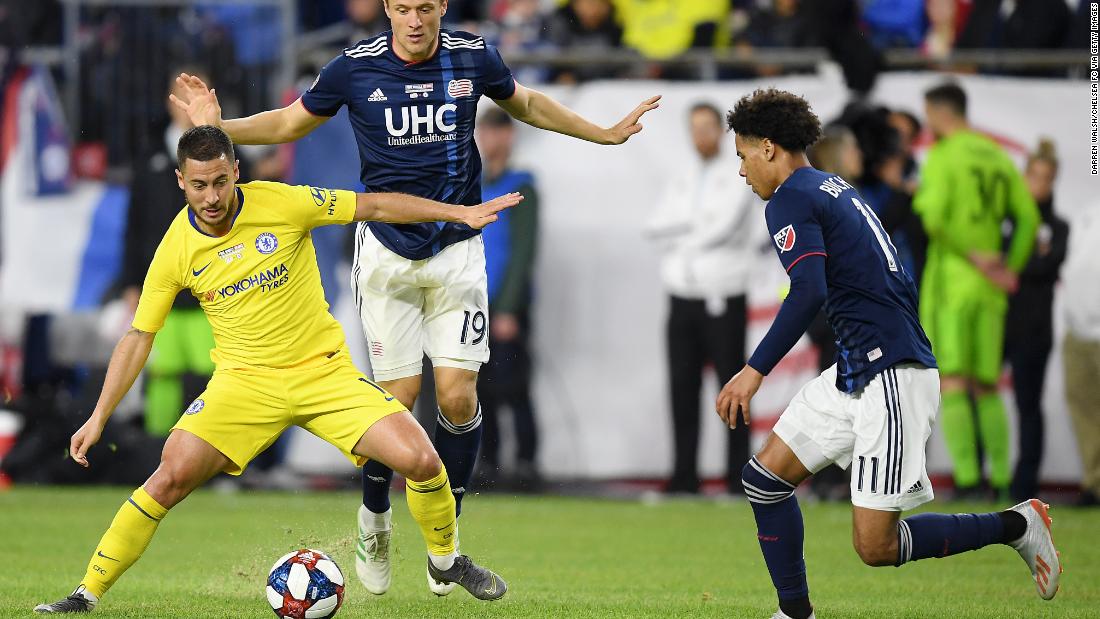 "When we saw this event happen in Pittsburgh we mutually wanted to do something to show our respect and concern and so it was really magnanimous of him (Abramovich) to bring his team here, especially when they are still competing for the Europa League and fly over here for seven hours.
Chelsea, whose 'Say No to Anti-Semitism' campaign has won plaudits across soccer, arrived in Boston on Monday with the entire team attending the New England Holocaust Memorial on Tuesday.
Writing in the matchday magazine, Abramovich reaffirmed his commitment to fighting anti-Semitism, especially in the wake of the attack in Pittsburgh and the deadly shooting at a synagogue in Poway, California, last month.
Abramovich would have enjoyed what he saw Wednesday with Chelsea cruising to a 3-0 victory courtesy of goals from Ross Barkley, Olivier Giroud and Gonzalo Higuain.
Chelsea, which will arrive back in London Thursday, will play its last game of the season against Arsenal in the Europa League final on May 29 in Baku, Azerbaijan.
Abramovich joined Revolution owner Robert Kraft to watch the game at the Gillette Stadium in Foxborough, Massachusetts, with both men having donated $1 million towards the charity fund.