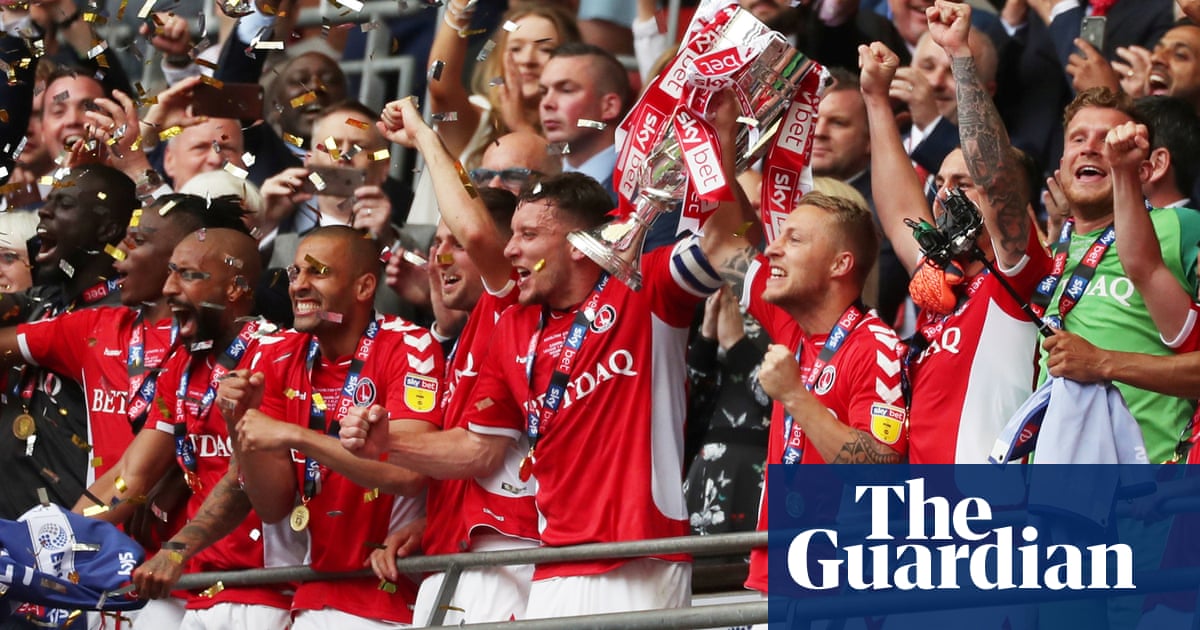 Lee Bowyer was the last man standing in the Charlton technical area as his backroom staff and substitutes emptied on to the Wembley turf, flying down the touchline to join the pile-on after the captain, Patrick Bauer, snatched victory to seal promotion with just five seconds of second‑half stoppage time to play.
Dillon Phillips had filed a late entry for blooper of the season, gifting Sunderland an early lead but the goalkeeper ended the day holding the winners' trophy aloft drenched in champagne and confetti.
"I don't know why Pat and Pearcey [Jason Pearce] were up there, both on the far post but thankfully they were," said Bowyer, who permanently took charge of his boyhood club in September.
The chilling words "the league just turned into a cup" greeted supporters above the underpass on Wembley Way, a message that rang true for both sets of players at full time.
In years to come, when broadcasters raid the archives for play-off footage, the moment when, with four minutes on the clock, Naby Sarr's blind backpass trickled under Phillips' dangled right boot will be a shoo‑in for inclusion, along with Michael Gray's penalty miss in 1998, which dominated the discourse pre-match.
As his teammates wheeled away to the nearest corner flag, Krystian Bielik headed straight in the opposite direction to embrace a thoroughly relieved Phillips.