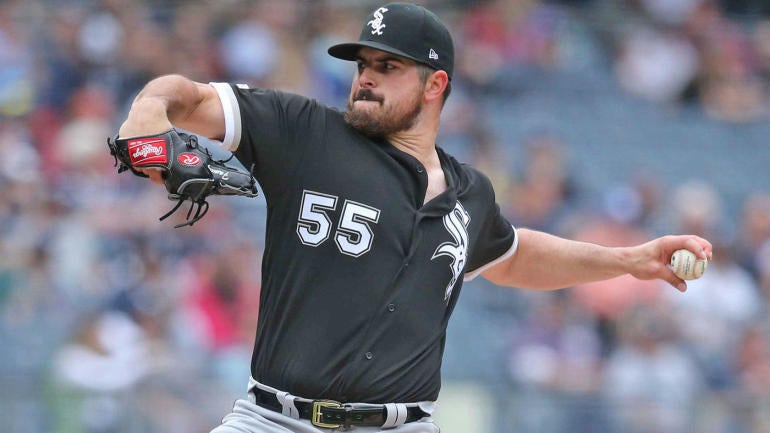 In theory, the 2019 White Sox could have had a trio of young, frontline starting pitchers heading up their rotation.
Instead, the White Sox have announced that lefty Carlos Rodon needs season-ending Tommy John surgery.
He's shown flashes of brilliance in his MLB career, but sustained, consistent success has been elusive.
He came up last August and had a 0.82 ERA, 1.09 WHIP and nine strikeouts in 11 innings through his first three starts before a total meltdown when he was pitching with an elbow injury that would lead to his having Tommy John surgery.
Giolito and Kopech are still plenty young and Rodon has time to work into, say, a number three big-league starter once he's fully back from Tommy John surgery.
It's just that had these three reached their upside by now and avoided major injuries, the White Sox would have a real shot at contending in the AL Central this season.