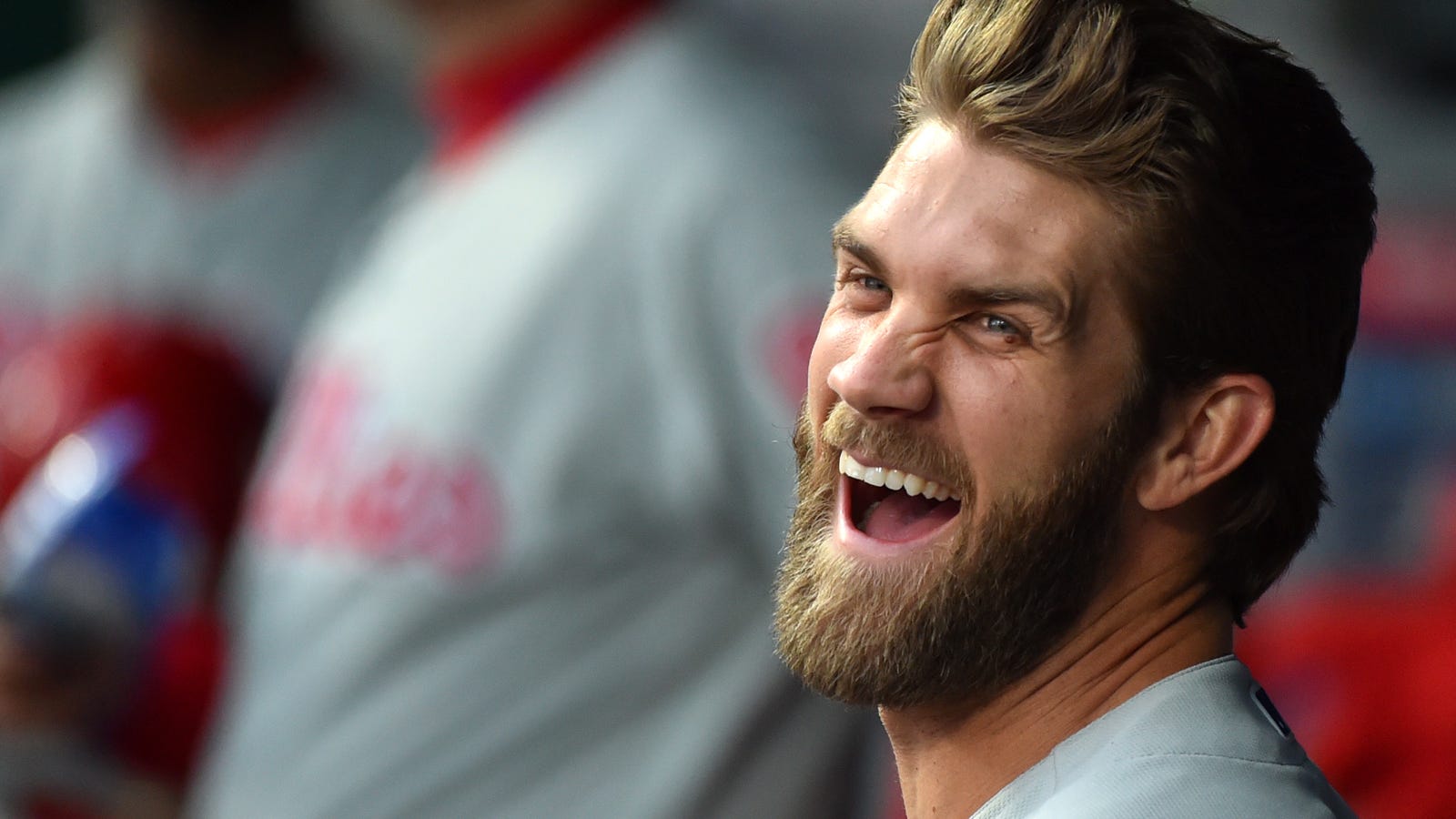 If there's one game that sums up what's been a weird season for Bryce Harper, it's probably last night's contest between the Phillies and Brewers.
And now the good: With the score tied 4-4, Mike Moustakas came to the plate for the Brewers with two outs and the bases loaded.
He ripped a pitch into right field that seemed destined to clear the bases, until Harper came up with a diving catch:
The Phillies went on to win the game 7-4, a tidy score that allows us to call Harper's diving a grab a game-saving one.
Here is the player who signed a massive deal and was supposed to lead a rising young team into MLB's elite class, and all they've really seen out of him so far is a game modeled after Mark Reynolds's.
The home fans are already booing him while the team is winning, and it's hard to imagine they'll become any kinder if the Phillies start inching towards a .500 record, or worse.