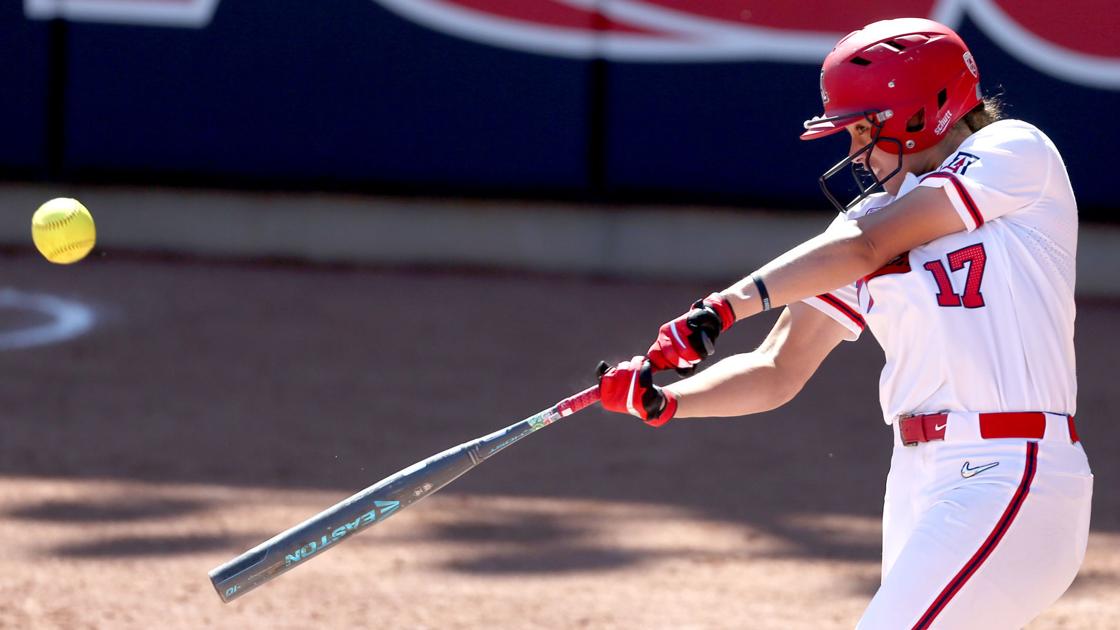 A day after gaining its first series win against UCLA since 2011, the Arizona softball team on Sunday secured a No.
The Wildcats will host Auburn (37-19), Colorado State (38-10) and Harvard (25-17) in the three-day Tucson Regional starting Friday.
This is the 33rd consecutive season Arizona has made a postseason appearance — the longest active streak in the country.
After being swept by Washington at home a week ago, Candrea thought he'd bring in reinforcements to help the Wildcats reset before playing their last regular-season series at UCLA.
The 34-year skipper had three Arizona greats — Leah O'Brien, Jennie Finch and Lovie Jung — write a letter to the team on what goes through their heads in pressure situations.
Although Arizona (42-12, 19-5 Pac-12) would have still been in good position for a top-eight seed even if it had been swept by UCLA, Candrea knew the series against the Bruins had more meaning than that — it was about getting the right mindset back at a crucial time going into the postseason.