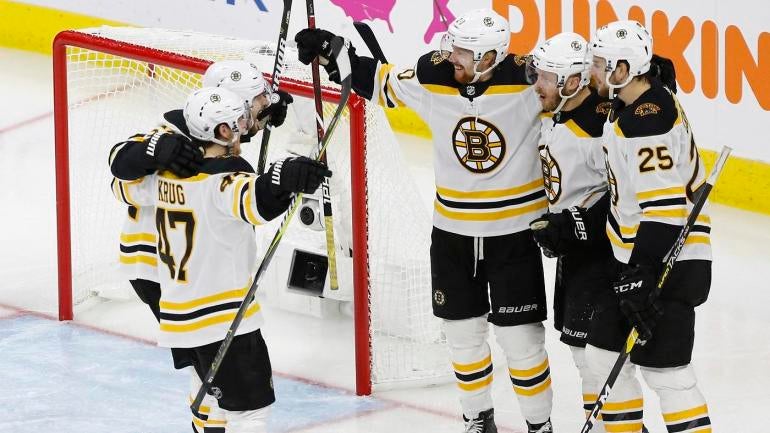 The Hurricanes dropped Game 4 to the Bruins at home on Thursday night, giving Boston the sweep and a ticket to the Stanley Cup Final.
Even without captain Zdeno Chara in the lineup due to injury, Boston played a tremendous defensive game and shut down the Canes for the series-clinching victory.
Tuukka Rask was nothing short of brilliant this series for the Bruins, and that trend continued on Thursday night as he made 24 saves in the finale.
Boston stretched their lead to 3-0 when they capitalized on a Jacob Slavin turnover and Patrice Bergeron scored his second goal of the game.
Marchand faked a shot and delivered a pinpoint pass to Pastrnak, who finished just inside the post on an overcommitted Curtis McElhinney.
The goalies were solid on both ends of the ice, though Curtis McElhinney had a bit of a sexier first period with some of the great stops he made.