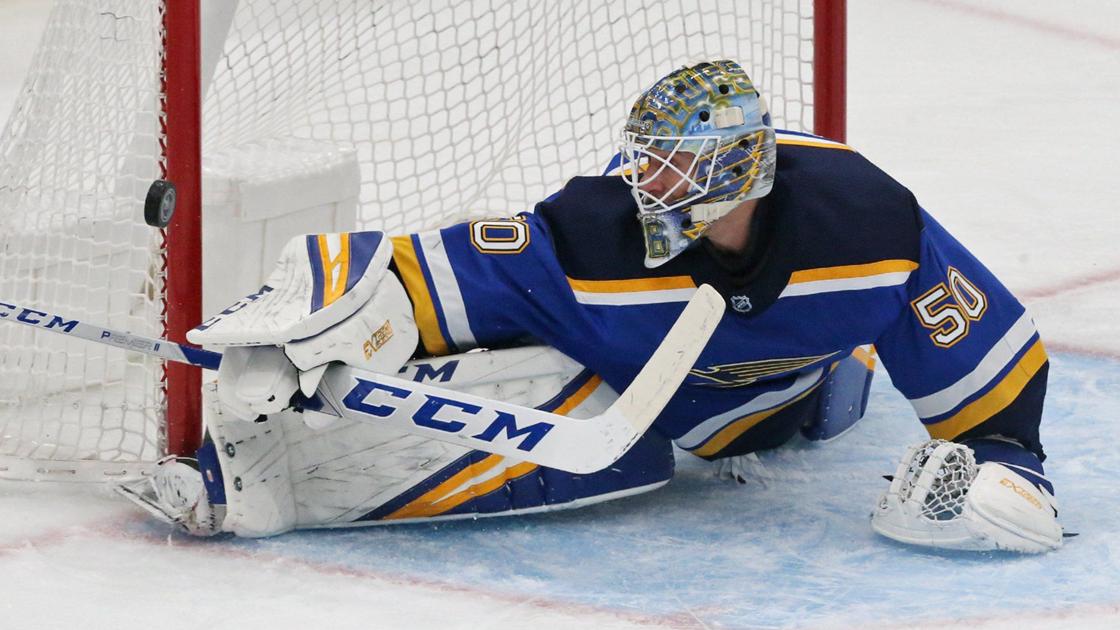 After a penalty on Oskar Sundqvist on the ensuing faceoff which the Blues killed, the Blues almost tied the game when Pat Maroon picked up a loose puck behind the Winnipeg net and had his effort to stuff it into the net stopped by the stick of goalie Connor Hellebuyck.
Winnipeg then went down the ice and 10 seconds later, Brandon Tenev redirected a pass by Andrew Copp to make it 4-2.
Hayes tied the game 4:57 into the period on a shot from the blueline that it looked like he was just throwing at the net but which hit Alex Pietrangelo's stick and caromed past goalie Jordan Binnington.
With the teams each down a man after roughing penalties on Brayden Schenn and Dustin Byfuglien, Laine was all alone on the right side as the Blues couldn't get the puck out of their own end and he easily beat Binnington to make it 2-1 for Winnipeg.
Coach Craig Berube called a timeout after that and lit into his team, which came out and played some of its best hockey of the game after that, though they couldn't score.
Binning had a couple strong saves, including one with the handle of his stick on a shot by Mathieu Perreault six minutes into the period.