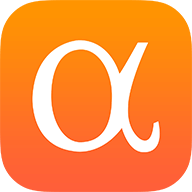 Whether it was your favorite character or most despised villain being killed off, brought back to life or placed in some sort of new danger, we watched and we talked – rinse and repeat.
Netflix has had major hits in House of Cards, Orange Is The New Black, 13 Reasons Why, etc., but the only one that has ever come close to "we need to talk about this instantly" status is Stranger Things – and even then it is not consistent.
That question first smartly posed by Vulture earlier this month makes sense in this binge-first society – however, I wouldn't count out HBO to hatch another dragon of its own.
Nominations are one thing, but you can't tell me it doesn't irk company executives and investors that the first trailblazer in streaming TV is the only one of the big three not to take home the top prize.
For how much Netflix spends (of investor money) on award campaigns, it has to be a thorn in its side as for them, HBO, Hulu, Amazon and even Disney (NYSE: DIS ) and Apple (NASDAQ: AAPL ) – it's all about prestige and bragging rights.
Investors need to remember that when making their streaming investments because even without the Emmy-winning Goliath, the now AT&T juggernaut still has trick or two to play – and one that comes with the ultimate strategic advantage… time.