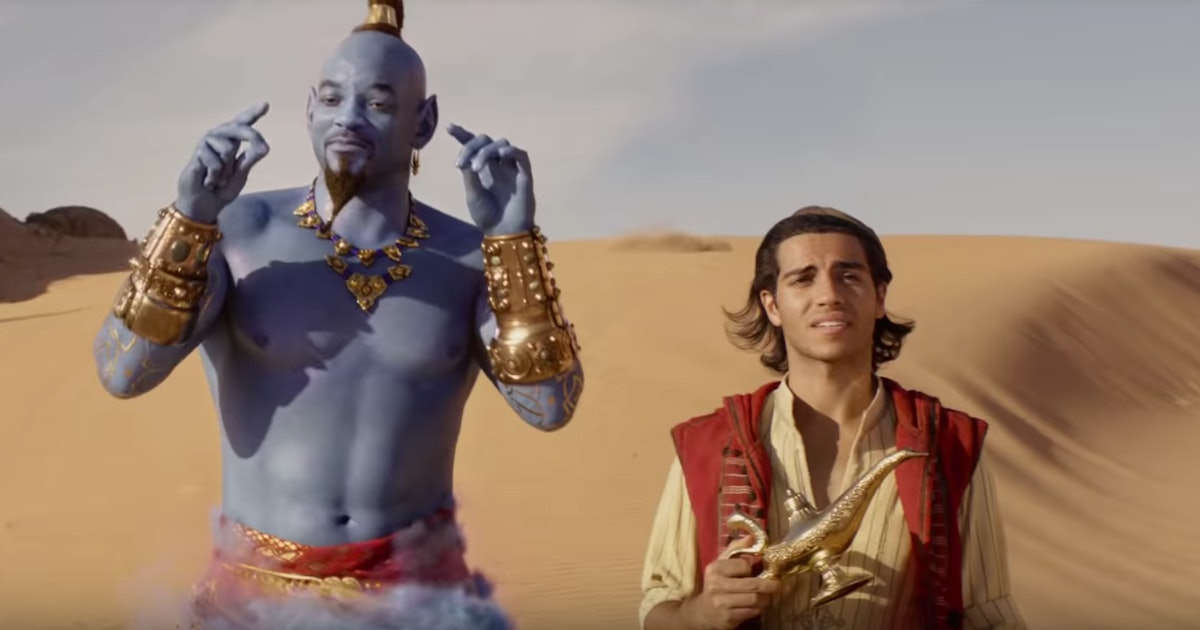 This means the countdown to seeing the film is officially on, indeed it will be here before you can say "Agrabah" (that's the fictional city where Aladdin and Princess Jasmine live in, in case you needed a refresher).
Earlier this week, a new TV spot for the movie debuted just in time to get fans excited for the film, and it works.
In the new commercial , people get to see more of the gorgeous setting, get a glimpse of Aladdin and Jasmine's incredible chemistry, and hear the movie's version of "A Whole New World" for the first time.
Fans were upset when the original rendering of the Genie, played by Will Smith, didn't have him colored blue like the cartoon did, according to Screen Rant.
"I like that our Genie has an ego and is a little bit vain and he cares how he's presented because he's been doing this for a very long time," Ritchie told Entertainment Weekly .
From "A Whole New World" to the new take on old characters, both old and new audiences alike will probably fall in love with the live action version of Aladdin .