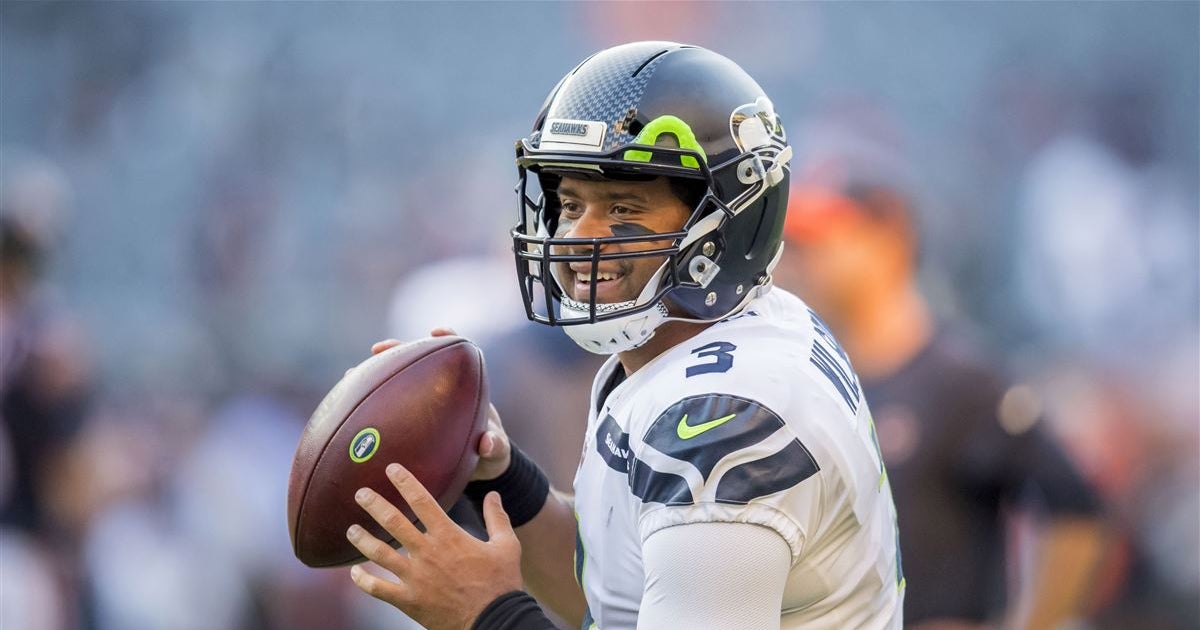 Rumors of the demise of Russell Wilson and the Seattle Seahawks' relationship have been greatly exaggerated.
With the pressure of a self-imposed deadline and a contentious round of rumors circulating over the weekend, it was beginning to look like the Seahawks and their star quarterback were never going to be able to get back on the same page.
Russell Wilson himself took to social media nearly an hour after the unofficial deadline to reach a deal had been passed and he revealed he'll be remaining with the Seahawks long after his contract would have expired following the 2019 season.
Wilson's Barry White mixed with sleep depravation voice aside; the deal marks the end of a short yet spirit contract discussion between the two sides.
Wilson's agent, Mark Rodgers, flew into Seattle on Friday, according to reports and the two parties have been engaged in contract talks since that time.
Say goodnight to the " Russell Wilson to New York Giants" rumors (wave at Colin Cowherd everyone).