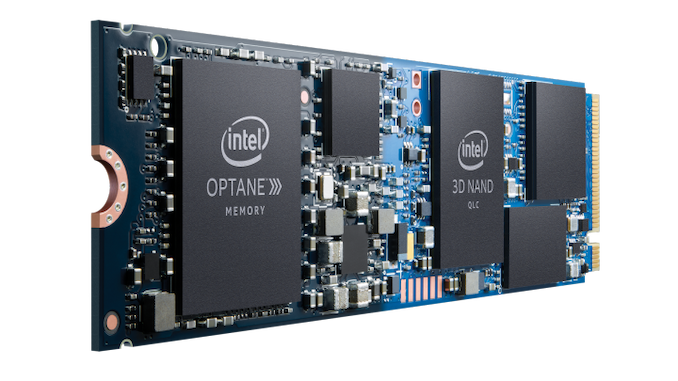 In recent years, the fast, small, expensive niche has been ruled by Intel's Optane products using their 3D XPoint non-volatile memory.
Squeezing two drives onto a single-sided 80mm long M.2 module is made possible in part by the high density of Intel's four bit per cell 3D QLC NAND flash memory.
The caching is managed entirely in software, and the host system accesses the Optane and QLC sides of the H10 independently.
Earlier Optane Memory SSDs have all been PCIe x2 devices so they aren't losing anything, but the Intel 660p uses a 4-lane Silicon Motion NVMe controller, which is now restricted to just two lanes.
Intel's not trying to advertise a perfect cache hit rate, but they expect it to be pretty good for ordinary real-world usage.
The PCB layout is unique with two controllers and three kinds of memory, but it is also obviously reminiscent of the two discrete products it is based on.