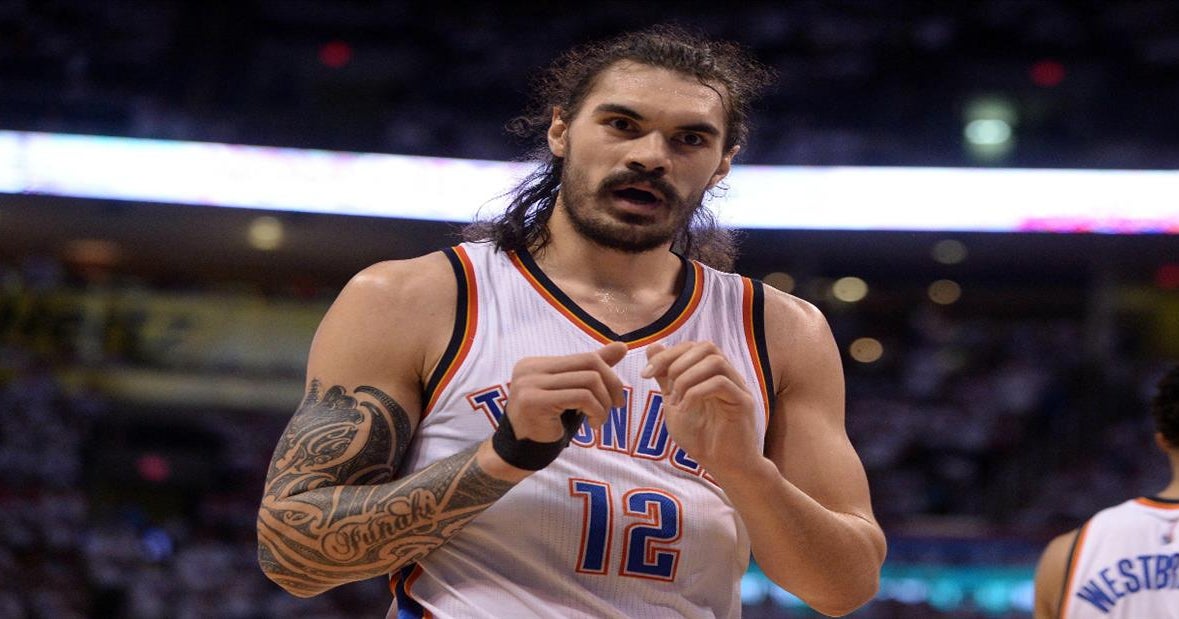 Manage (Photo: Brad Rempel, USA TODAY Sports)Steven Adams and Enes Kanter were once teammates on the Oklahoma City Thunder, but now Kanter is a member of the Portland Trail Blazers and the two teams are facing off against each other in the first round of the Western Conference playoffs.
Though Adams and Kanter were friends when they played together - and even formed the famed 'Stache Bros' duo - Adams seems uninterested in reflecting on his shared past with Kanter.
You can see Adams' comments below, via Erik Horne of the Oklahoman:
Adams has enjoyed more professional stability recently, but after toiling away on the Knicks for most of the season, Kanter is just happy to be contributing to a contender.
"The situation and all the drama, it was so frustrating because all I wanted to do was go out there and just win.
The battle between Adams and Kanter will prove critical throughout the series between the Thunder and Blazers.