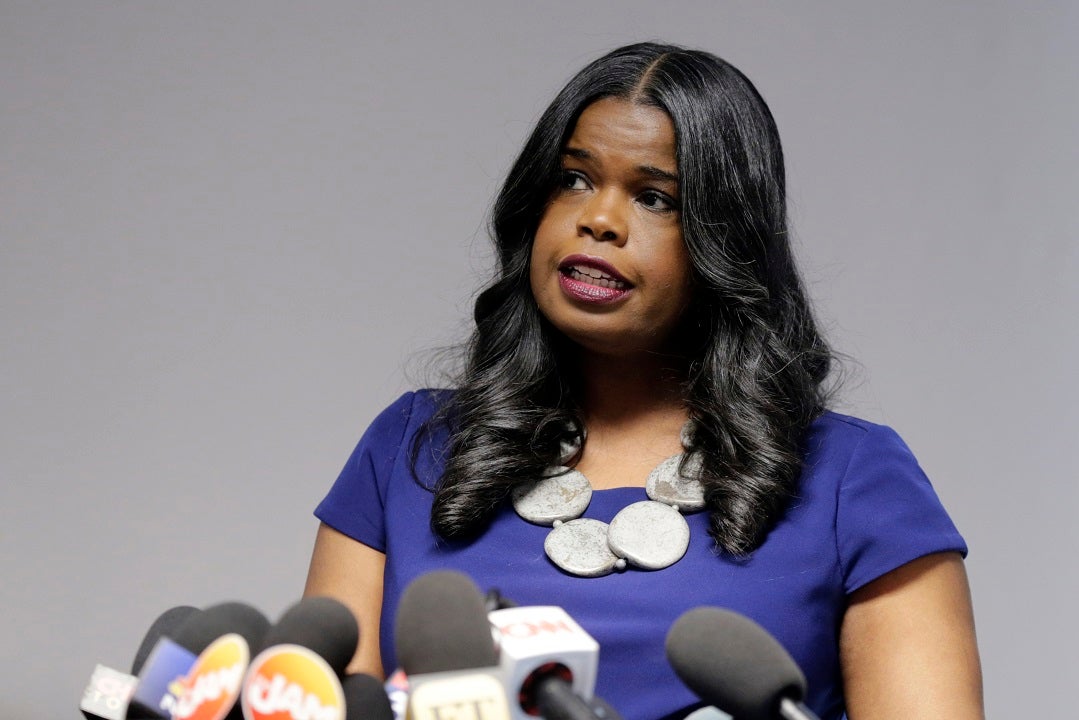 Foxx has asked the county's inspector general to review how her office handled "Empire" actor Jussie Smollett's criminal case.
Cook County State's Attorney Kim Foxx described "Empire" actor Jussie Smollett as a "washed up celeb who lied to cops" in texts messages released Tuesday by her office in response to a public-records request by the Chicago Tribune.
Foxx compared Smollett's case to her office's pending indictments against R&B singer R. Kelly in text messages to Joseph Magats, her top assistant, on March 8, the paper reported
Prosecutors, last month, argued that Foxx never formally recused herself amid questions over her office's decision to drop the charges against Smollett.
The text messages also appeared to show that prosecutors notified Chicago police moments before the charges were dropped against Smollett, the Tribune reported.
John and Mayor Rahm Emanuel held a news conference that morning blasting the prosecutor's decision, calling it a " whitewash of justice ."