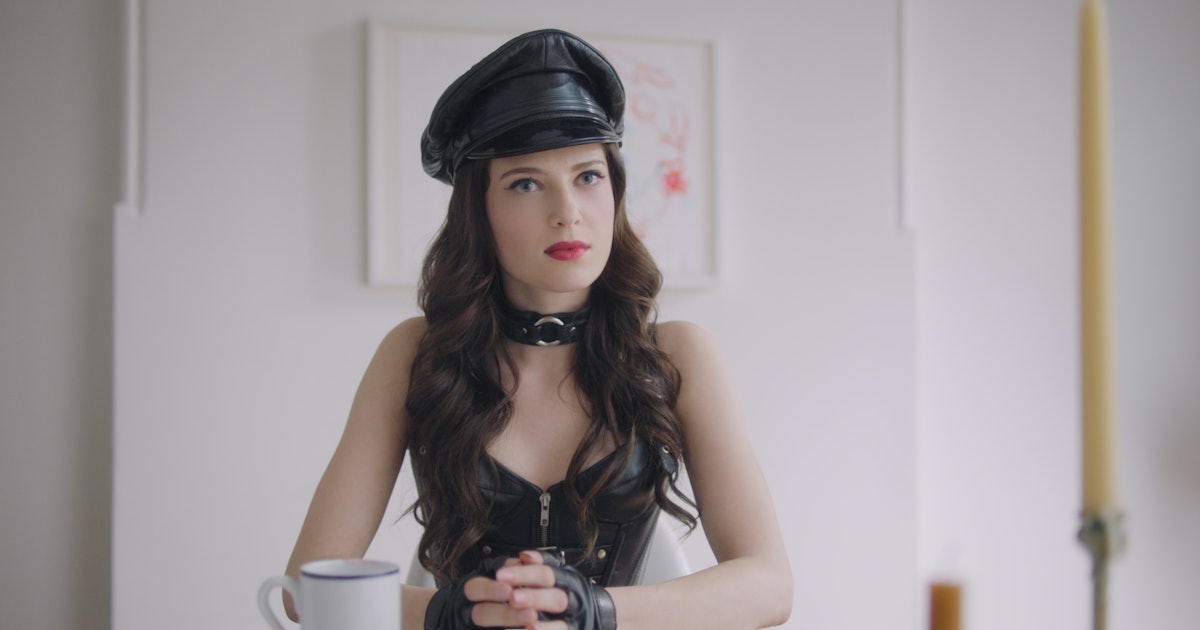 You see, Tiff moonlights as the dominatrix Mistress May, and she ropes her high school friend Pete in to being her assistant to earn some extra cash.
Through seven tight 15-minute episodes, the two go on a whirlwind adventure of whips, latex, and self-discovery that suggests that self improvement is all about being free of shame in all aspects of life.
But for actor Zoe Levin, channeling the fearless energy needed to command a man to beg for mercy in a kinky kidnapping or the confidence to nonchalantly encourage a client who wants someone to pee on him wasn't an easy task.
"We only had 30 days to shoot, so the biggest challenge for me was jumping into the process so quickly and having to put on that confidence of being a dominatrix," Levin tells Bustle.
While wearing a leather muzzle and using a fake name might not seem authentic on the surface, Levin explains that Bonding shows a different side to the world of BDSM than is usually represented in pop culture.
Netflix It's true — fans hoping for the thrill of watching ridiculously hot actors simulate sex on screen will be sorely disappointed.