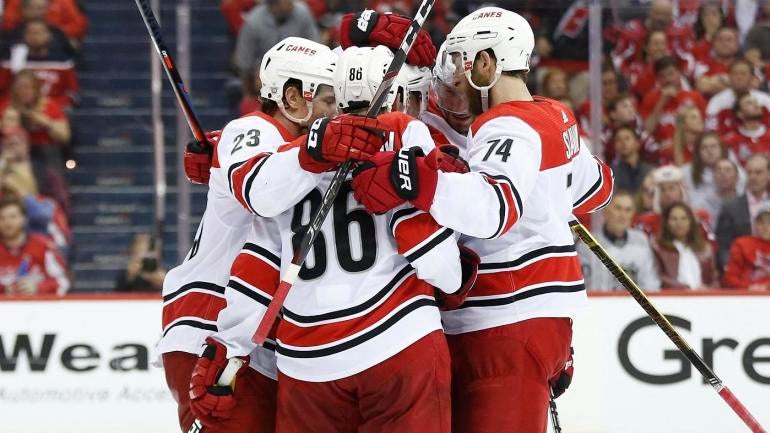 The Carolina Hurricanes have won in double-overtime of a Game 7, successfully knocking out the defending Stanley Cup champions in the first round.
The Canes kept pushing in both of the overtime periods and Braden Holtby kept the Caps in it for as long as he could, but eventually Brock McGinn was able to deflect a puck from Justin Williams -- aka Mr. Game 7 -- into the Capitals' net.
The Hurricanes showed persistence in the third period and were able to tie the game on the strength of a goal from Jordan Staal, who beat an off-his-angle Braden Holtby to pull even at 3-3.
That stayed true on Wednesday night when the Caps jumped out to an early 2-0 lead in the first period thanks to some great plays from a few of their bigger players.
After delivering a hit on the forecheck, he stripped Brett Pesce and then dangled around Trevor van Riemsdyk (full starfish) before sniping on Petr Mrazek.
Ovi had a ruthless sequence in which he turned Dougie Hamilton inside-out, then toe-dragged around Jacob Slavin before setting up Tom Wilson on the doorstep.