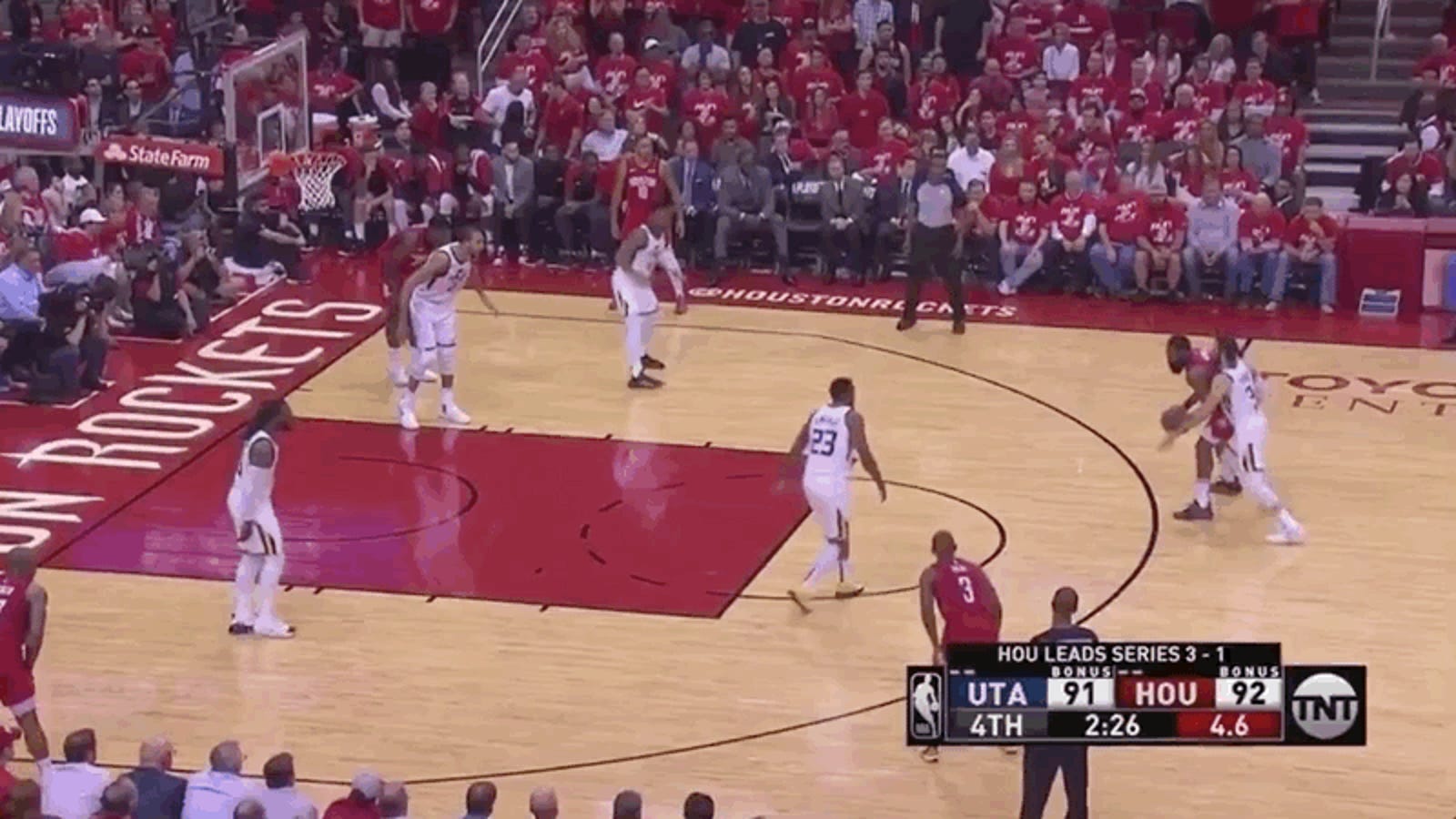 The Utah Jazz needed a few games to get there, but they finally worked their way into fighting range of the Houston Rockets over the course of their first-round playoff series.
Hard as it may be to believe, aggressively grinding his junk on James Harden's back during a key defensive possession was not actually the worst moment in Ricky Rubio's night.
Tucker was fouled on the defensive rebound, and missed both the ensuing free throws, giving the Jazz the ball back with the same one-point deficit, and more than a minute still on the clock.
Utah worked the ball to Mitchell at the top of the key and used a Royce O'Neale screen to get him onto James Harden, who had five personal fouls.
Eric Gordon made a terrific play digging down off of O'Neale to swipe the ball away from Mitchell, but it's also true that Mitchell, who shot a putrid 4-of-22 in this game and had five turnovers, was so committed to forcing his way into the paint that he missed an opportunity to hit either O'Neale or Jae Crowder, both of whom were wide open along the arc.
Yes, that assumes the Warriors will advance past the pesky Clippers later Wednesday night or possibly in a Game 6 or 7, but despite their uneven history with 3–1 series leads, that's a pretty safe assumption.