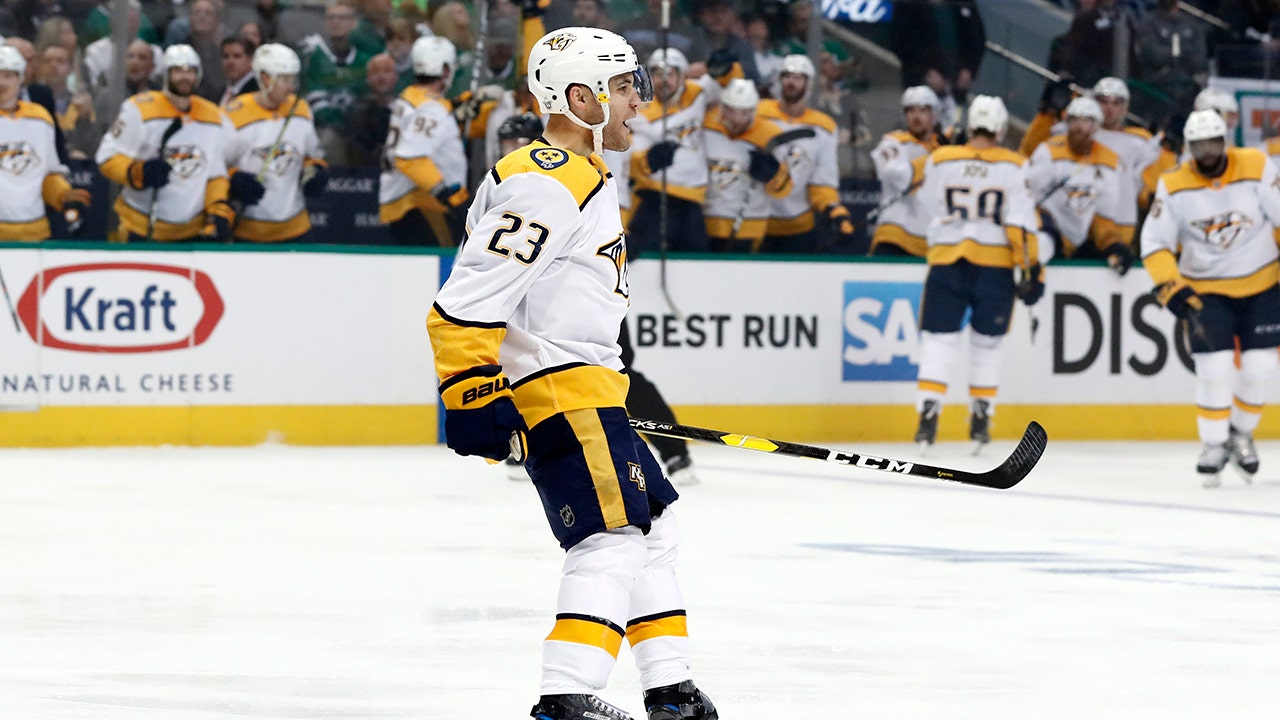 Nashville goalie Pekka Rinne withstood a flurry of shots when the Dallas Stars had an extended power play in the second period, including a 5-on-3 advantage.
Granlund, acquired in a trade with Minnesota in late February, got the puck from Dante Fabbro after Kyle Turris won a faceoff against Benn.
Rocco Grimaldi scored in his second game in a row for the Predators, and Filip Forsberg had a perfectly timed play for a goal.
American Airlines Center is less than 5 miles from the Cotton Bowl Stadium where they will play the Predators outside in the Winter Classic on New Year's Day next season.
The Predators led 2-0 when Nick Bonino flicked the puck high in the air — his pass went airborne from the circle left of Rinne along the boards and over both blue lines.
... Dirk Nowitzki was back in the building where a week ago he announced his retirement after a record 21 seasons with the NBA's Dallas Mavericks and was honored with an elaborate ceremony after his final home game.