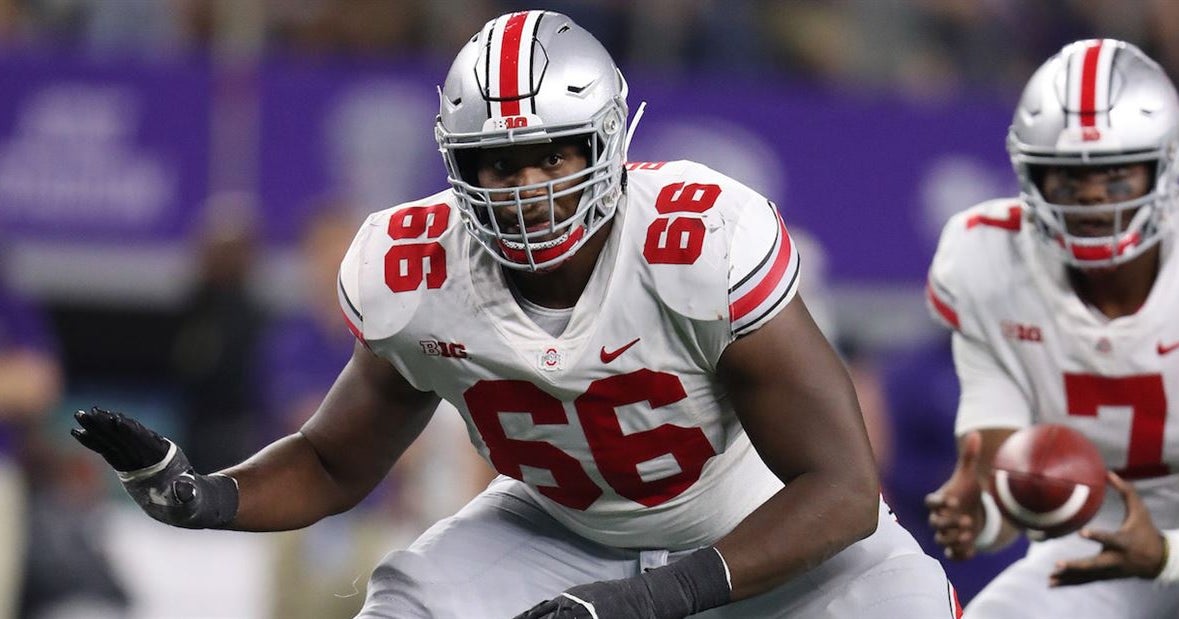 The Ohio State offensive lineman gets the next best thing, though, as he signed an undrafted free agent contract with the Houston Texans shortly after the completion of the draft.
Pridgeon did not have a 247Sports Composite ranking coming out of Central Islip Senior High School in New York.
9 Washington in the 2019 Rose Bowl … Pridgeon started all 14 games in 2018 and led all players in snaps from scrimmage with 1,170 … he and the line ranked third in the Big Ten in fewest sacks allowed in 2018, a season in which the offense had a school-record 561 passing attempts … Pridgeon red-shirted the 2016 season with the Buckeyes after injuring a knee in fall camp, and then played in all 14 games in 2017, mostly on special teams … he graduated with his degree in human development and family science in December 2018 … at the time of his signing his national letter of intent with Ohio State in early 2016, he was only the third junior college prospect to sign a national letter of intent with Ohio State in the last 11 years and the second by coach Urban Meyer .
More on Malcolm: Pridgeon played two seasons at Nassau Community College, in Garden City, N.Y., under coach Joe Osovet, after a high school career at Central Islip (N.Y.) High … he was considered the top junior college offensive tackle in the nation by JuCo Football Scouting … he had a 5-star ranking from Scout and 4-star rankings by ESPN, Rivals and 247Sports … he was listed as the No.
5 on the ESPN JC50 … a two-year all-Northeast Football Conference performer at Nassau, Pridgeon was a first-team NJCAA All-American in 2015 … he helped Nassau to a 10-0 season in 2014 with the team finishing sixth nationally and defeating Scottsdale JuCo in the Valley of the Sun Bowl game … he was second team-all New York state as a senior at Central Islip H.S.
and was rated as a 4-star prospect … he played for coach Joe Taormina … a fine high school basketball player, as well, and made the 2014 Class AA all state-tournament team … also competed in track and field … Pridgeon is the son of Peggy White and the late James Earl Pridgeon.