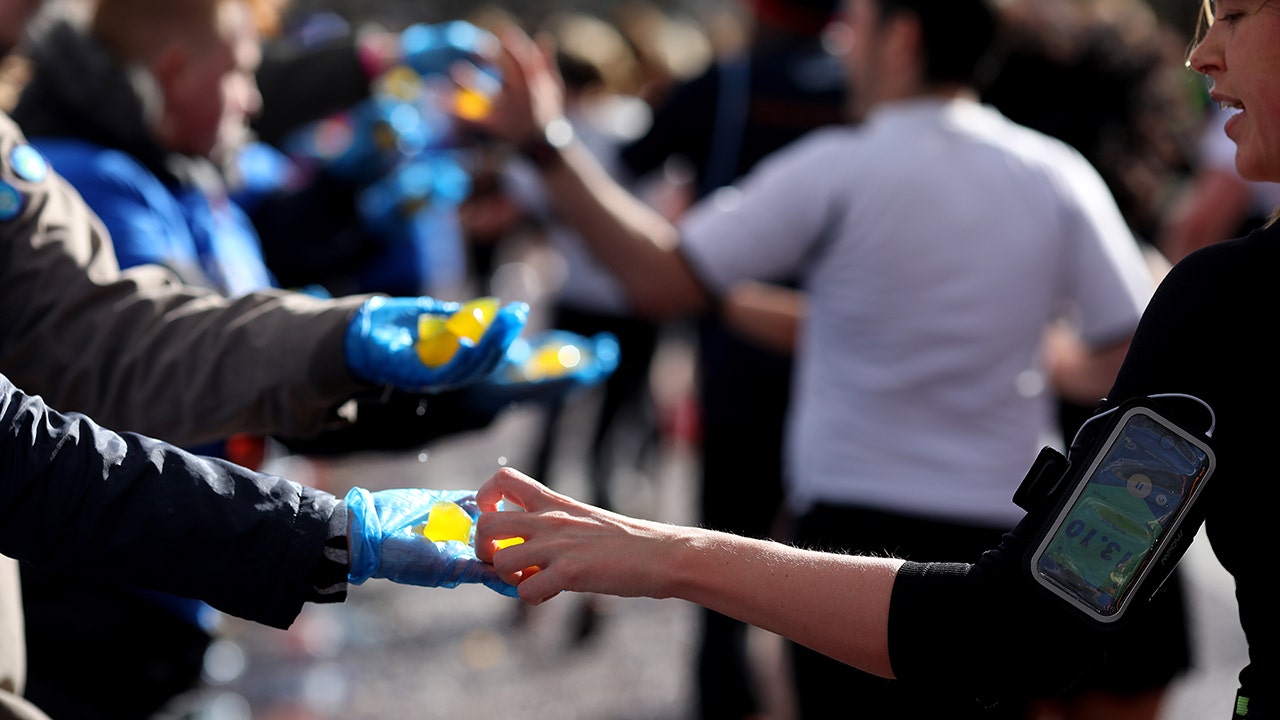 Competitors grab edible seaweed capsules during the Vitality Big Half on March 10 in London.
Organizers of Sunday's London Marathon made edible seaweed pods available to runners to cut down on plastic water bottles.
Volunteers handed out more than 30,000 of the edible Ooho seaweed pods at the Lucozade Sport station at Mile 23.
London-based startup Skipping Rocks Lab made the pods, which are tasteless, and if not consumed designed to break down within six weeks, CBS News reported.
After last year's London Marathon, trash collectors picked up about 47,000 discarded plastic bottles, the BBC reported.
The London Marathon took other steps to make this year's race more green, including reducing the number of drink stations from 26 to 19, according to the BBC.