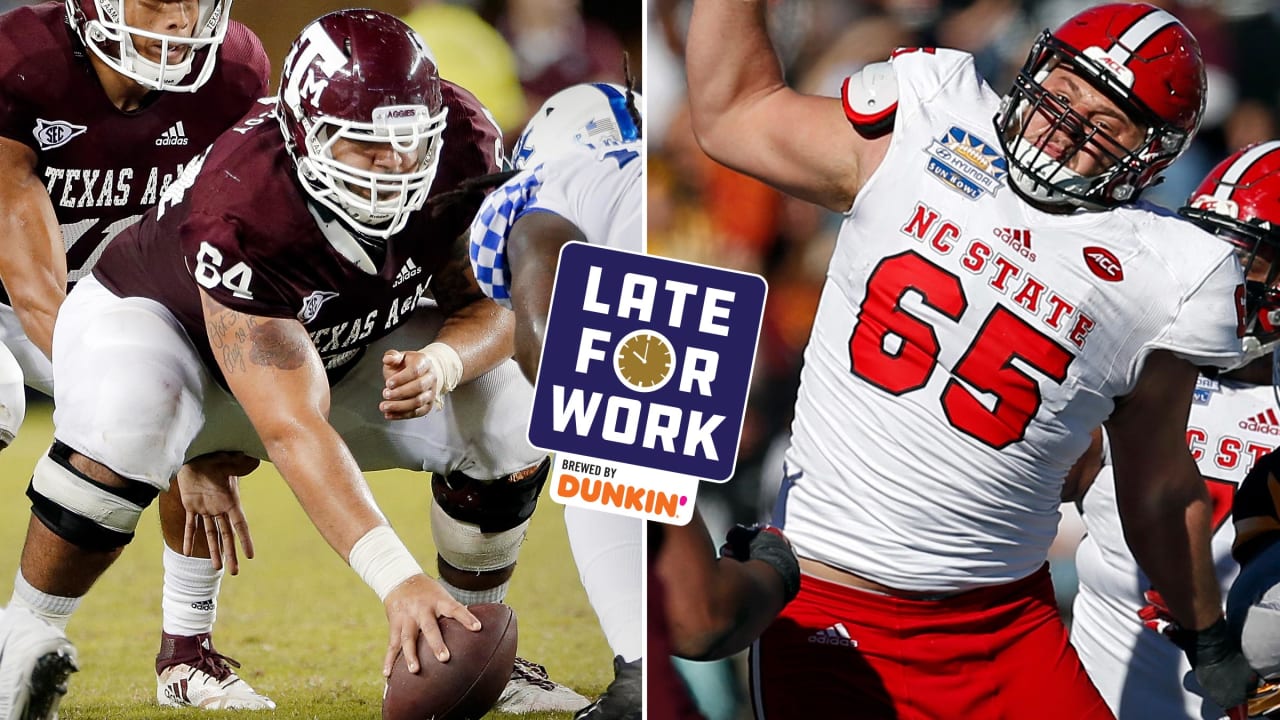 22 because there is depth at the position but a dearth of first-round-worthy prospects, Ebony Bird's Garrett Ferguson thinks the team will go the pass-catcher route in Round One based on what they've done -- or more specifically, not done -- during free agency.
"Granted, they did sign Seth Roberts, who was cut by the Raiders, but his addition doesn't hold the significance of past players like Anquan Boldin, Steve Smith Sr., Mike Wallace, Jeremy Maclin, John Brown, and Michael Crabtree.
"The only way the Ravens are guaranteed to get one of the top receivers is if they make that pick at 22, but it isn't clear whether they value any of the pass catchers that highly, and the organization has been reluctant to reach for need in the past.
The Baltimore Sun's Jonas Shafer pondered whether a falling combine star such as Mississippi State's Montez Sweat or Michigan's Rashan Gary could be the answer to the Ravens' need for a pass rusher.
"Sweat cemented his first-round standing with an impressive showing during Senior Bowl workouts, then vaulted into top-10 consideration when he ran the 40-yard dash faster than all but two of the running backs at the NFL scouting combine," Shafer wrote.
A can't-miss high school recruit who underwhelmed at times for the Wolverines, Gary was another must-see combine performer, running the 40 in 4.58 seconds and posting a vertical jump of 38 inches at 6-4, 277 pounds.