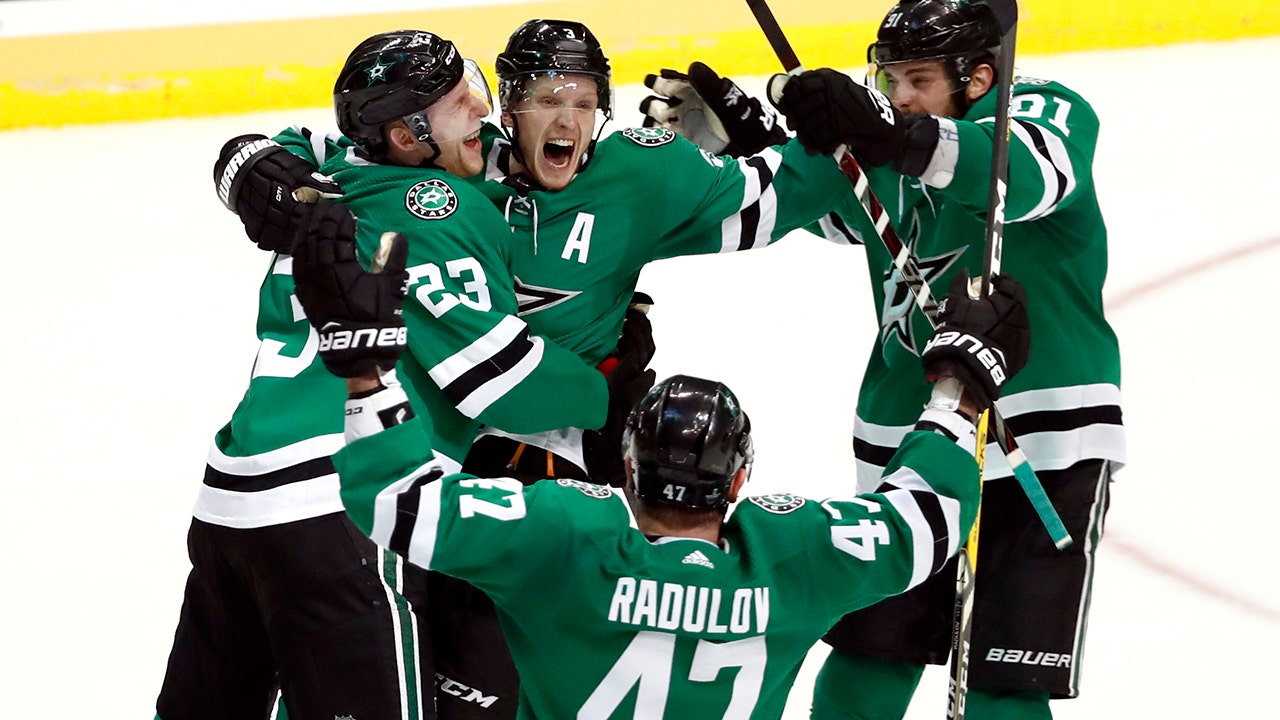 John Klingberg scored from the left circle 17:02 into overtime after a cross-ice pass from Alexander Radulov, and the Stars beat the Nashville Predators 2-1 to wrap up their first-round Western Conference playoff series in six games.
Colton Sissons had a breakaway for Nashville with about 11 minutes left that was denied by Bishop, just before Comeau and Andrew Cogliano had swipes against Rinne.
Dallas tied the game at 1 almost 5½ minutes into the second period when Radek Faksa poked a puck away from Nashville and started skating the other way.
Subban took a shot from high above the right circle, the puck hitting Brian Boyle in a crowd in front of Bishop and then knocked in by Watson for his first goal of the playoffs.
... Nashville's top line of Ryan Johansen, Viktor Arvidsson and Forsberg finished the series with a combined two goals and two assists.
Benn had a shot midway through the first period that hit higher on the same post and bounced up in the air, and Rinne somehow got his stick on the puck and knocked it away.