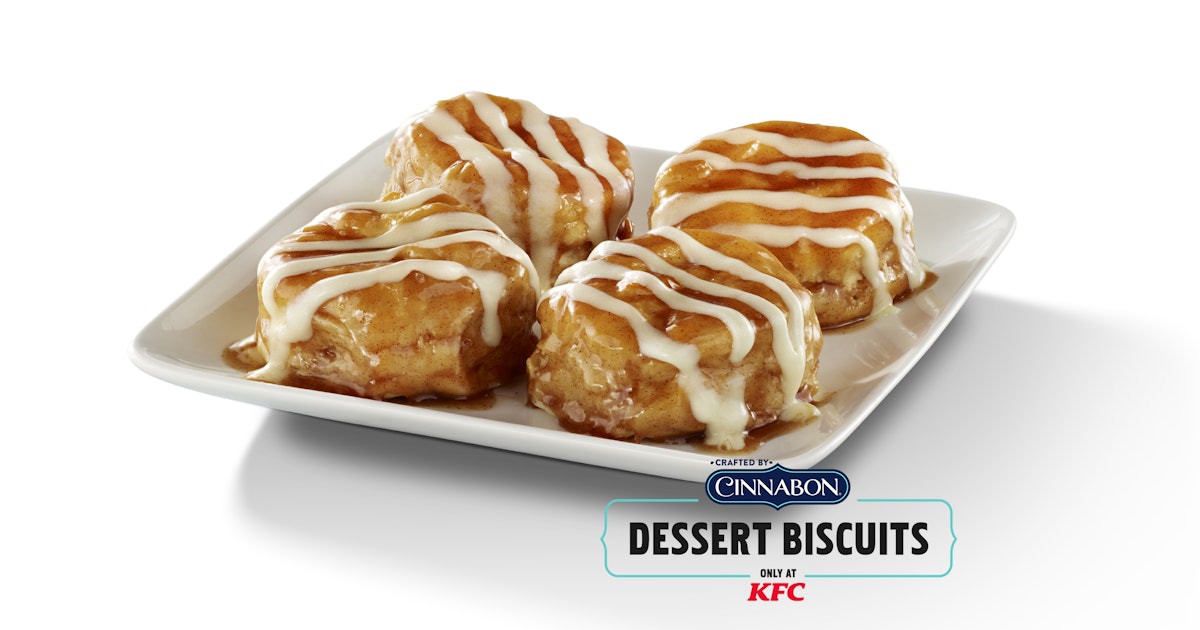 Because if not, then you're about to watch it go down in food form and start shipping KFC and Cinnabon so hard that you'll wonder where your tastebuds end and your alarming amount of emotional investment begins.
The two brands just teamed up to create KFC's new Cinnabon Dessert Biscuits , which are basically an explosion of everything good, delicious, and carb-acious in this world.
Per a press release, "KFC's flaky biscuit topped with Cinnabon's mouthwatering cinnamon brown sugar glaze and signature cream cheese frosting."
I may be struck down by the dessert gods for confessing this, but I actually like it a little more than regular Cinnabons — the savoriness of the biscuit balances out the sweetness of the glaze and the frosting in a satisfying way, so it kind of tastes like a thicker, more buttery monkey bread situation.
That said, both the KFC-ness of the biscuit and the Cinnabon-ness of the sauces are very distinct, making this a true and equal marriage of iconic fast food offerings.
Separately, the biscuits will retail for $1 each, or $3 for four, which basically means for a mere $3 you can add one of these as a side for all of your meals and have one leftover for dessert.