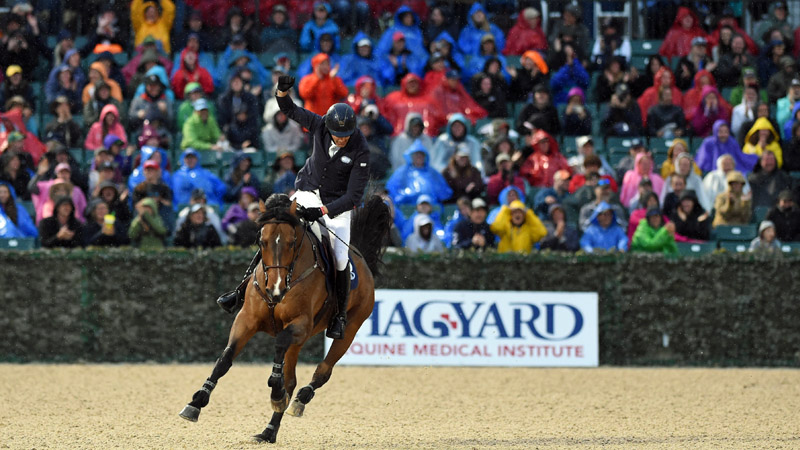 As I walked out to the Rolex Stadium to take pictures of the $225,000 Kentucky Invitational Grand Prix and saw the dark grey sky start to gather clouds, my first thought as a photographer was, "How am I going to shoot this class so there aren't big empty stands behind every horse and rider?"
I live in Lexington and have been to many grand prix classes during the summer months in the same stadium, and we're lucky to get 100 people out on a sunny and 75-degree evening.
And then Christine McCrea trotted in the ring to start the class, and from the very first vertical, I couldn't stop laughing to myself because I was quickly reminded of the joy of introducing this extraordinary sport to people.
All told, event officials reported the stands were sold out, and 10,000 people watched the class and cheered Paul O'Shea and Skara Glen's Machu Picchu to victory.
The event said they had to turn 500 people who wanted tickets away, telling them to find any open rail space to stand and watch the class.
Ann Glavan PhotoI hope this class is a window to what our sport could be—what it should be—a chance for all kinds of different people to come and appreciate these extraordinary athletes we know and love so much.