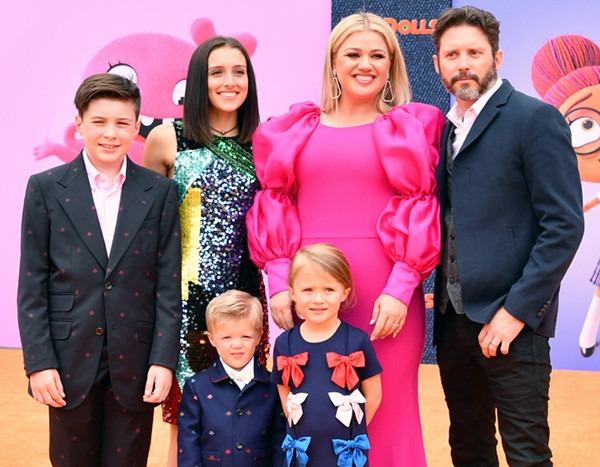 Kelly Clarkson made her big movie premiere night on Saturday a family affair!
"Before we walked on the carpet, I was telling all four kids, my husband and I were going, OK, they're going to start screaming my name.
Kelly said the middle children, River and Seth, "seem to love the limelight a bit more" than the couple's eldest and the youngest kids, who "are kind of like, 'Whatevs.'"
In 2018, Kelly—whose mother is an elementary school English teacher, River and Remy attended the launch of Pixar Fest at the Disneyland Resort.
Also that year, the singer and River attended NBC's Today show's celebration of the International Day of the Girl at Rockefeller Plaza in New York City.
In 2017, Kelly brought River and her stepdaughter to the American Music Awards.