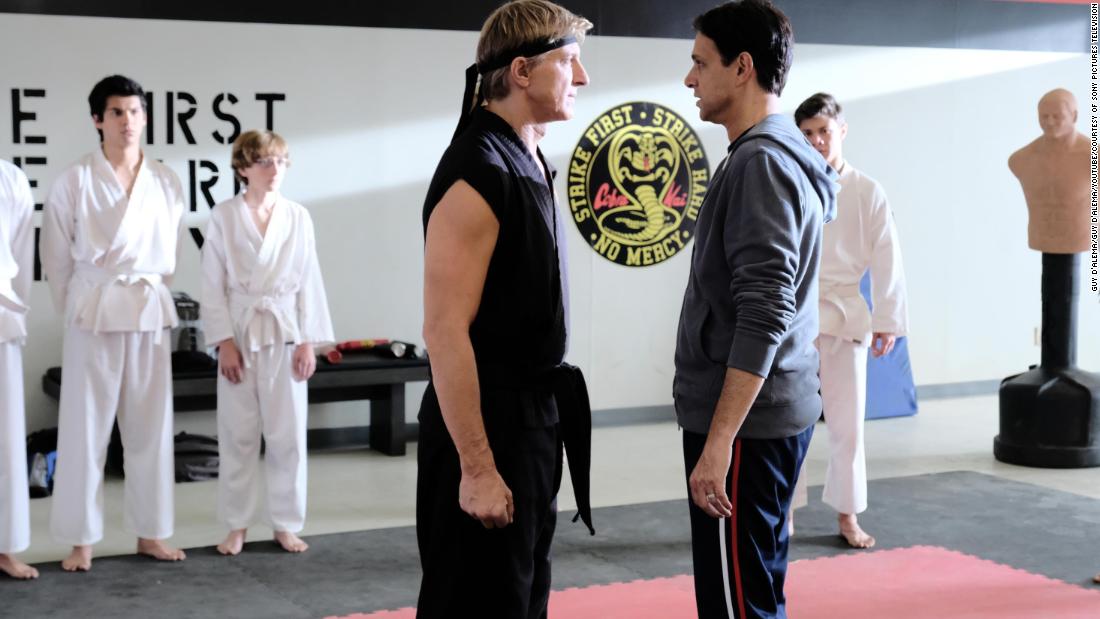 Part of that has to do with the arrival of original bad guy Martin Kove, who popped up in the first-season finale and slides back into the role of Kreese as if no time has passed at all.
Yet even Daniel appears to be clinging too hard to past glory, dragging his daughter (Mary Mouser) and Johnny's son (Tanner Buchanan) under his wing, with predictably chaotic results.
Zabka has turned Johnny into a wonderfully layered character -- alternately a jerk, vulnerable and sympathetic, with a decent streak that seems mostly to irritate him.
Yet the show also works on a more adult level, inasmuch as the whole conceit hinges on the older characters being somewhat trapped by the choices they made in high school, spiced with resentment against those who somehow broke free.
What really makes the show shine is how deftly it weaves in knowing asides and callbacks to the movies, occasionally dropping in clips, and garnishing scenes by using '80s songs.
With episodes running about 30 minutes each, the show pretty much flies by as a 10-episode binge, and gives YouTube -- still feeling its way in the series game -- its most credible calling card in the crowded streaming arena.