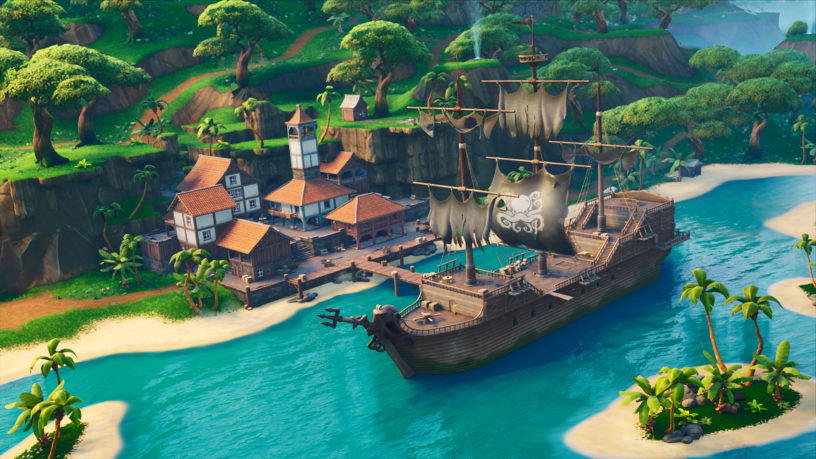 The penultimate set of Fortnite: Battle Royale season eight weekly challenges is set to go live today at 9:30am CT. It'll come in a content-heavy day for players, who'll also have the Avengers Endgame challenges available to complete.
These weekly challenges can be completed in any standard or limited-time game mode, except for Playground.
Those who want more adventure can even try to complete some of them in the Endgame Limited Time Mode that's debuted today.
Check out the full list of season eight, week nine challenges revealed today by data miner Lucas7yoshi.
ChallengeReward Stage 1: Land at Loot LakeStage 2: Land at Lucky LandingStage 3: Land at Salty SpringsStage 4: Land at Lonely LodgeStage 5: Land at Haunted Hills1 Battle Star per stageSearch chests at Polar Peak or Lonely Lodge (7)5 Battle StarsRide 3 different Volcano Vents without landing10 Battle Stars ChallengeReward Stage 1: Dance between three ice sculpturesStage 2: Dance between three dinosaursStage 3: Dance between four hot springs5 Battle Stars totalDeal damage to opponents from below (500)5 Battle StarsRevive a teammate at a Reboot Van (1)10 Battle StarsEliminate an opponent in different matches (5)10 Battle StarsAny challenge with stages makes the player unable to complete all steps in a single match.
Remember that any challenge of dealing damage to and eliminating opponents is easily done by going into a mode with respawning enabled, such as the Avengers Endgame mode.