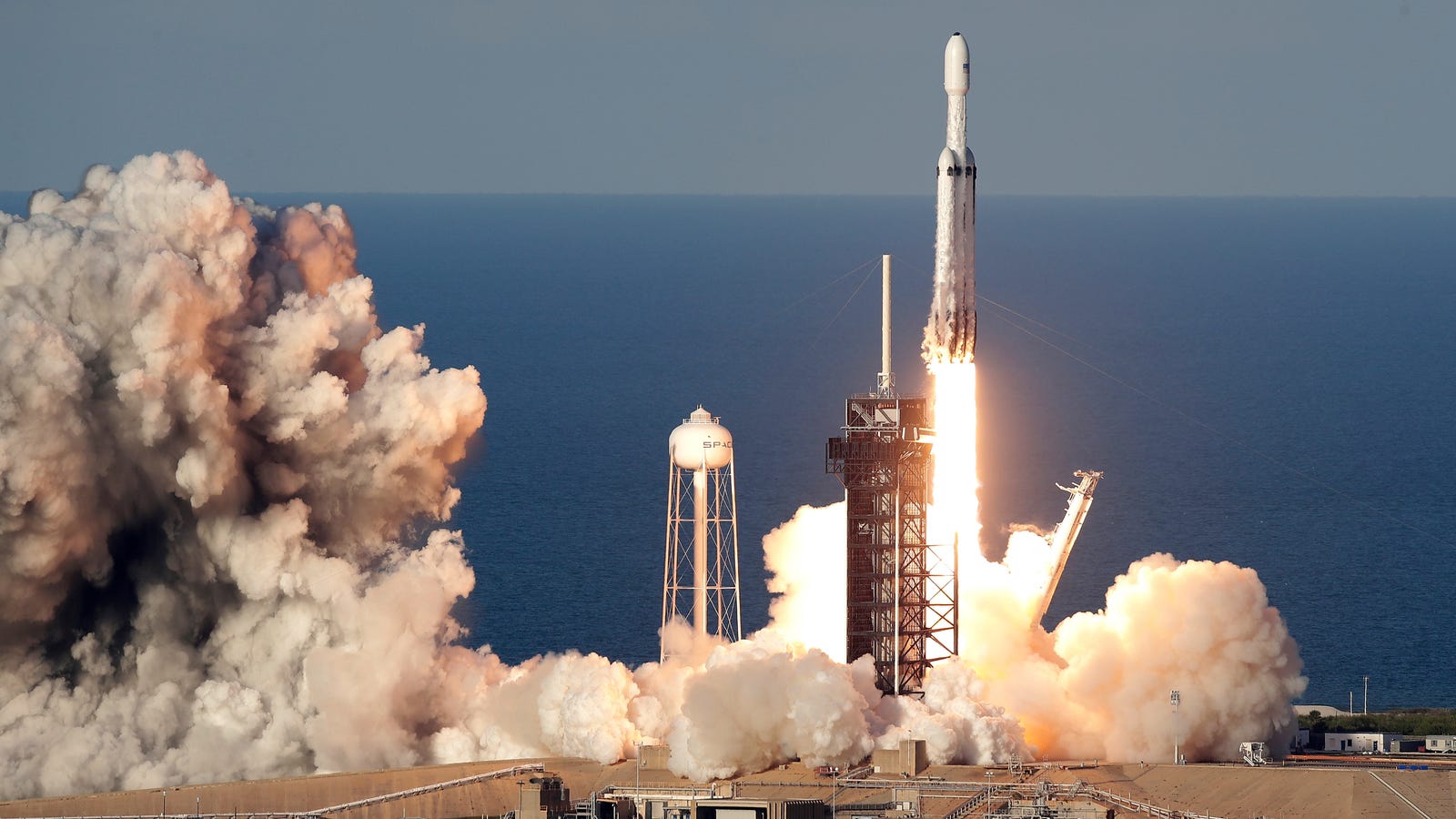 A SpaceX Falcon Heavy launching a communications satellite from Kennedy Space Center in Cape Canaveral, April 2019.Photo: John Raoux (AP)The Federal Communications Commission has approved SpaceX's plans to fly a fleet of internet-transmitting satellites, Starlink, at a "lower orbit than originally planned," the Verge reported on Saturday.
But the company later decided based on test data that it would like 1,584 of those satellites to orbit at the much lower height of around 340 miles (550 kilometers).
Competing satellite internet firm OneWeb and satellite operator Kepler Communications both filed against the plan, claiming that Starlink could cause signal interference at the lower elevation and potentially even pose a collision risk.
In its approval, the FCC found that "the modification proposed by SpaceX does not present significant interference problems and is in the public interest."
SpaceX president Gwynne Shotwell told the Verge in a statement, "This approval underscores the FCC's confidence in SpaceX's plans to deploy its next-generation satellite constellation and connect people around the world with reliable and affordable broadband service."
As Gizmodo has noted before , one possible outcome even if they do succeed is that tech companies will use the opportunity to create monopolies in the countries with the least internet infrastructure, generating a host of negative externalities in the process.