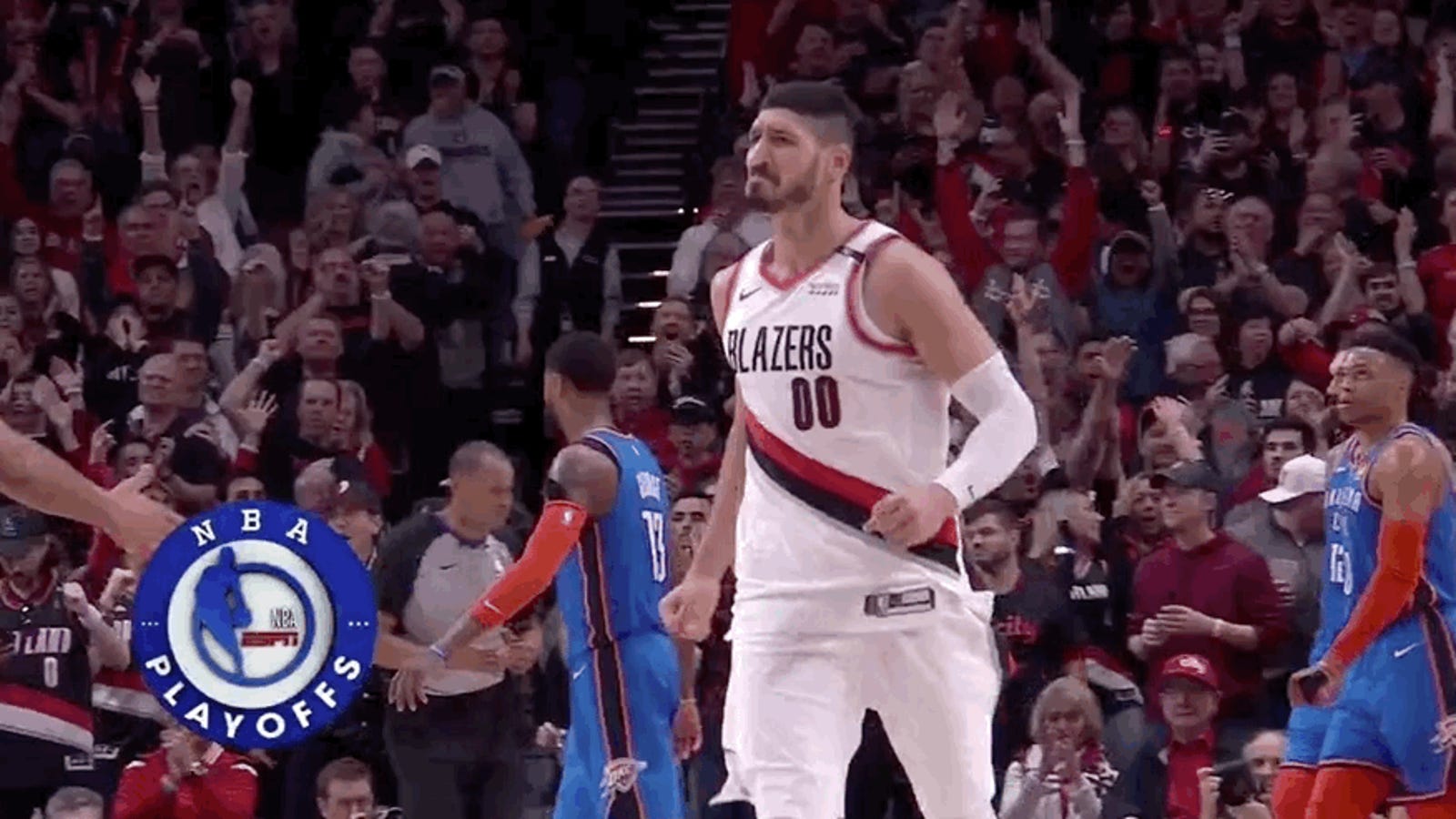 One of the hallmarks of surprise wins in the NBA is when the last player a team expects comes out of the woodwork with a sudden burst of talent that they've never displayed before and causes all sorts of pandemonium with their presence.
His performance of 20 points, 18 rebounds and 2 blocks put the Thunder in quite a daze in Game 1 despite the fact that Kanter had already made it clear before the season had started that the playoffs are when he gets most, uhh, excited.
To clarify any potential concerns: yes, the Thunder losing to the Blazers was a surprise loss despite the fact that Portland was four games better than Oklahoma City.
The Blazers have essentially been Toronto West with their consistent postseason disappointment and would be looking at four straight years of first-round exits if the bodies of Chris Paul and Blake Griffin didn't give out in 2017.
Sure, the Thunder didn't have the most convincing end to the season but the Russell Westbrook-Paul George combo was thought to be better than the Damian Lillard-CJ McCollum one-two punch, and Steven Adams was supposed to eat Kanter alive down low.
That is in fact Enes "go practice defense" Kanter getting a block against Russell Westbrook and using his strength on offense to snatch a rebound for a put-back layup.