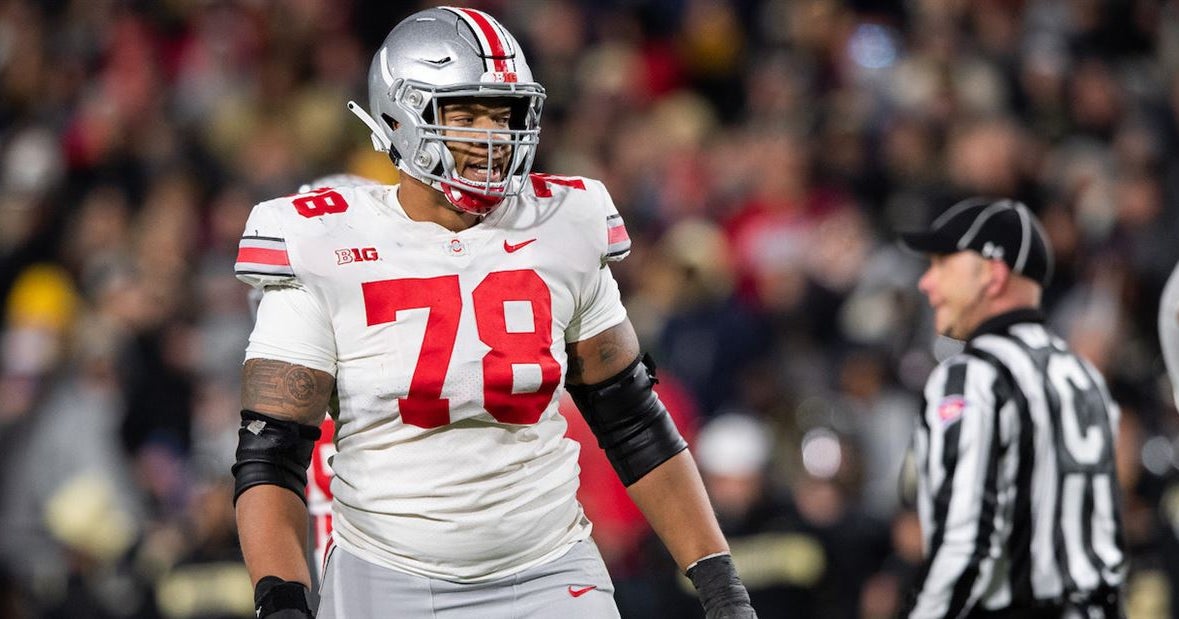 indicating he will sign an undrafted free agent contract with the Seattle Seahawks.
Knox was a four-star prospect and the country's fifth-ranked offensive guard in the 2019 recruiting class according to the 247Sports Composite.
He was a starter for the Buckeyes for the better part of the last two years but suffered a leg injury late in the rivalry win against Michigan and missed the final two games of his Scarlet and Gray career.
Ohio State Overview: Demetrius Knox started the final 20 games he played in for the Buckeyes until a lower leg injury in the regular season finale against Michigan in 2018 – a 62-39 victory – sidelined him for his final two games as a Buckeye … Knox was in the midst of his best season as a Buckeye this year, having lined up for 959 offensive snaps during the season … he earned third-team all-Big Ten Conference honors for his efforts … the line ranked third in the Big Ten in fewest sacks allowed in 2018, a season in which the offense had a school-record 561 passing attempts … Knox played in a total of 41 games for the Buckeyes and was a part of Ohio State teams that won a national championship over No.
107 … helped All Saints Episcopal and coach Aaron Beck to consecutive, 11-0 seasons and Southwest Preparatory School championships … was selected to play in the U.S. Army All-American Bowl and was named one of seven recipients of a Rotary Lombardi Award "Chip Off the Old Block" award in 2013 for outstanding play and community service achievements … listed among the Top 20 seniors in the state of Texas … comes home to Ohio, as he was born in the state and lived in the Dayton/Springfield area … is the son of Aledia Cavitt and Reggie Knox.
After not being selected in the draft, Knox will have to work hard to impress the Seahawks and make the 53-man roster for the 2019 season.