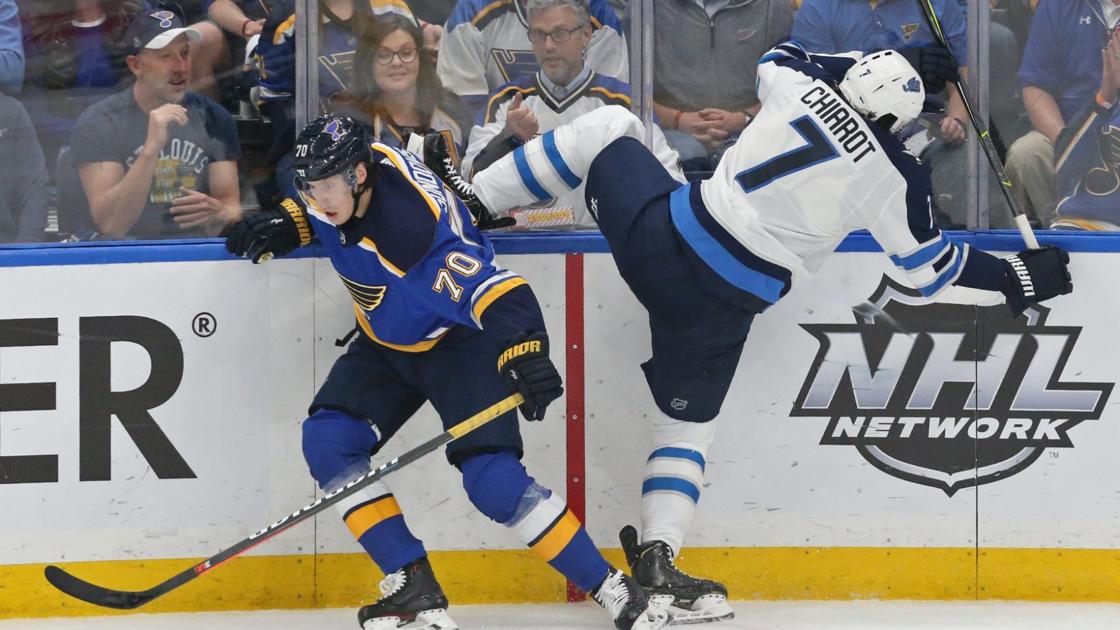 The Blues and Winnipeg are headed to overtime after another rock'em-sock'em period of action that left the teams tied at 1-1 on Tuesday night at Enterprise Center.
Winnipeg outshot the Blues 15-7 in the third period, but Binnington was up to the task, with the fans chanting "Binn-ing-ton" after a save on Scheifele on a breakaway.
The Blues and Jets exchanged body blows in a frantic second but neither team could score.
He also made two quick saves in succession early in the period when Winnipeg was buzzing his net.
The Blues had chances, many featuring Pat Maroon, who almost scored 20 seconds in when his tip went off the post.
The Blues had a partial 2-on-none break midway through the period but Jaden Schwartz couldn't get a rushed shot off and Ivan Barbashev put the rebound wide.