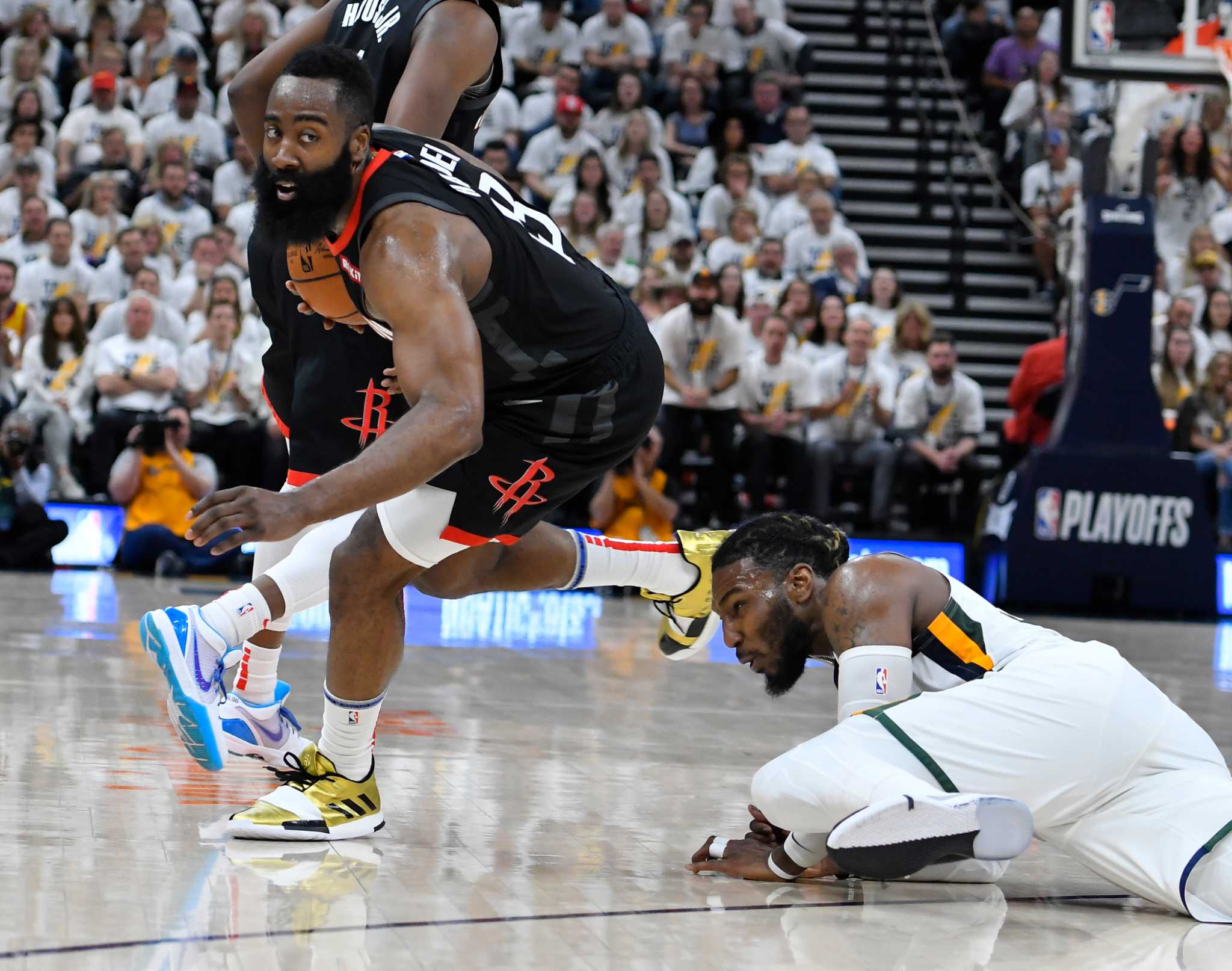 SALT LAKE CITY — Takeaways from the Rockets' 107-91 loss to the Utah Jazz in Game 4 of the Western Conference quarterfinals on Monday night:
They tried the other kind Monday, failing to do many of the things needed to win in the postseason on the road while relying on their 3-point shooting to cover up their mistakes.
When they went to their bench to start the fourth quarter, Donovan Mitchell took off, largely with his own excellence, but with the Rockets unable to do anything to keep pace on the other end.
Harden on Monday made just 2 of 7 shots inside the 3-point line and eventually seemed to pass up the floaters that were supposed to be the answer for the Jazz defensive game plan.
In some ways, that has to be a greater concern as the series heads back to Toyota Center than Mitchell's spectacular run or James Harden never quite taking over.
He brought out the repertoire typical of Harden as a threat on the drive and to draw contact, but with the shooting range to punish defenders that back off of him.