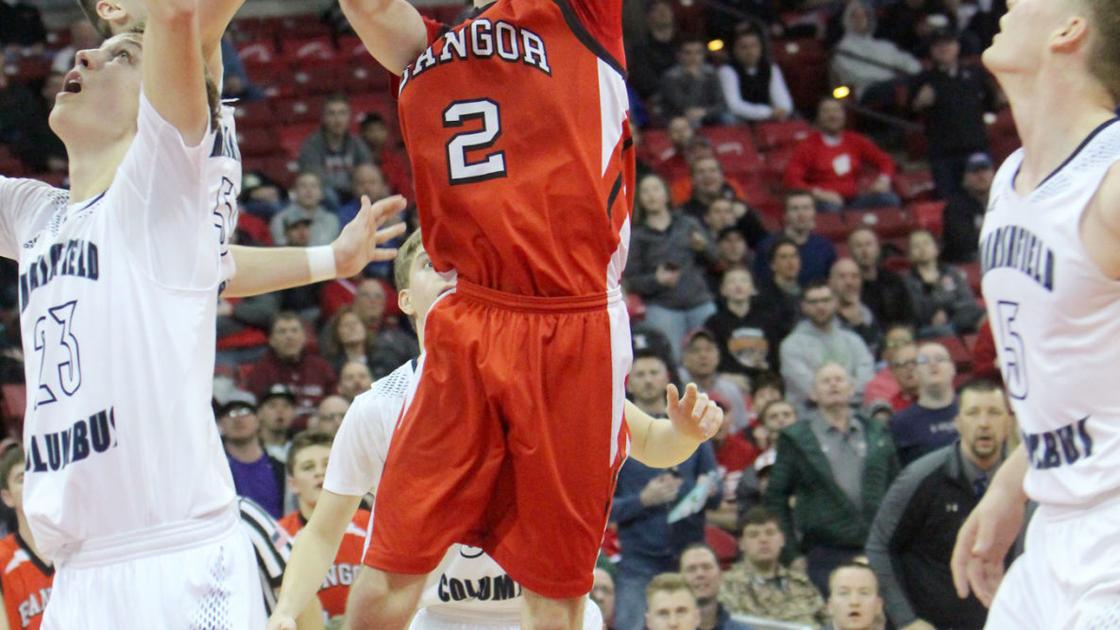 He did all three of things — and more — in the Cardinals heartbreaking 69-66 loss to the second-seeded Dons in a WIAA Division 5 state semifinal at the Kohl Center on Friday.
The disbelief Jones felt as he walked off the court with his hands on his head shouldn't prevail over what the guard accomplished for 32 minutes on the state's biggest stage, but it probably will — at least for a little while.
Jarred Mandel's basket on a drive through the lane gave the Dons (26-2) a 66-64 lead with 28 seconds remaining and forced the Cardinals to make another big play.
It dropped through the net with 5.8 seconds left to force Marshfield Columbus to make a winning play or face overtime in a game being controlled by the Cardinals.
The Dons were going to make players not named Manke beat them Friday — it's a good strategy — and Jones nearly allowed the Cardinals to do that.
Jones put a big crimp in his opponent's gameplan by drawing a charge on Mandel for his fourth foul of the game with 7:25 remaining.