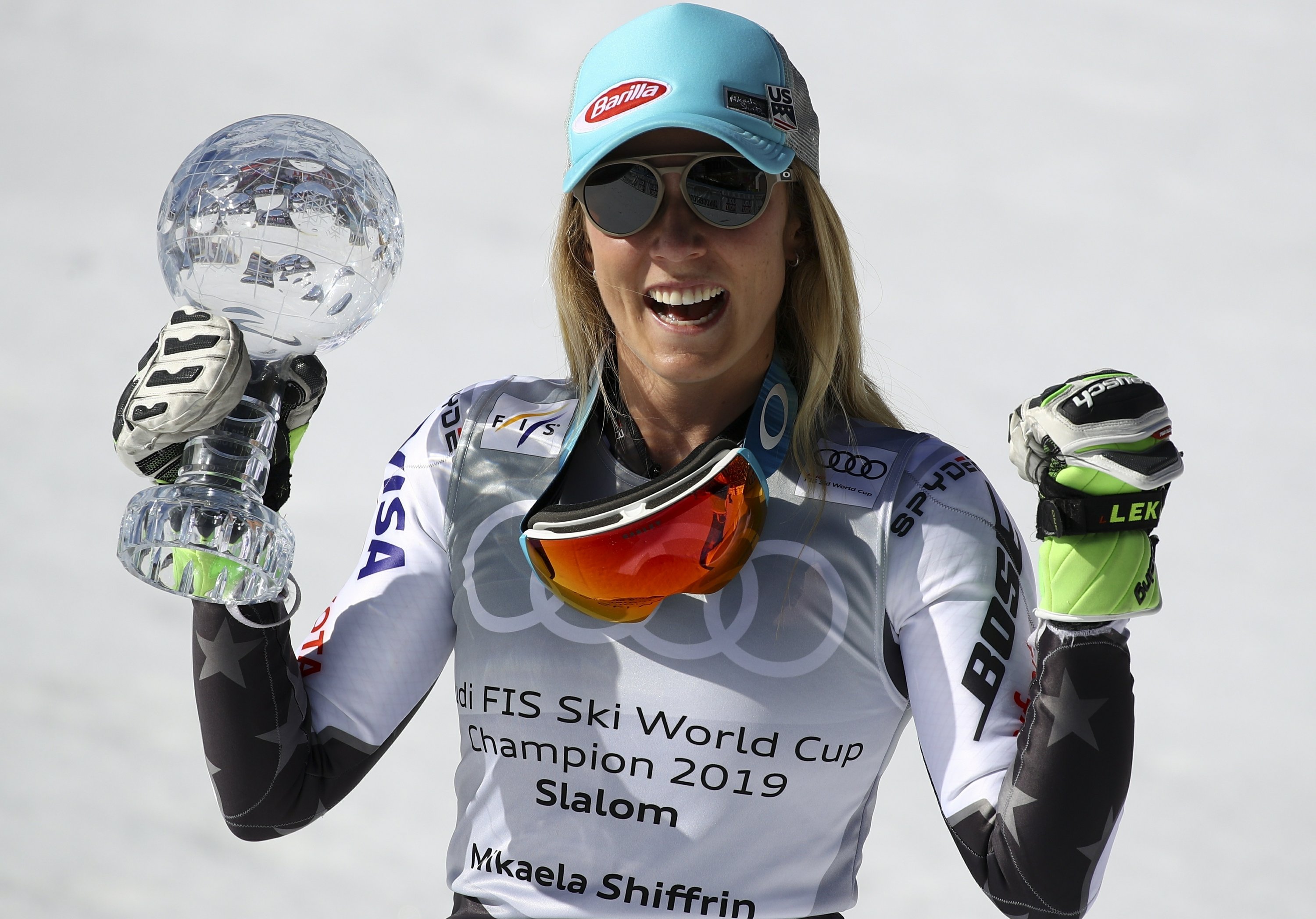 SOLDEU, Andorra (AP) — Mikaela Shiffrin is set to lift a record-tying fourth World Cup crystal trophy this season after leading the first run of a giant slalom Sunday.
Shiffrin can be overtaken in the standings only if she fails to score points in the season-ending race and her closest challenger Petra Vlhova wins.
A fourth standings title for Shiffrin would match the women's World Cup record jointly held by Lindsey Vonn (2010, 2012) and Tina Maze (2013).
The 30-year-old Hirscher said Saturday after placing sixth in giant slalom that he could spend next season with his young family "cooking and holding the baby."
Noel took a clear lead with only the tall Swiss teammates Ramon Zenhaeusern and Daniel Yule within a second of his time on another sun-soaked day in Andorra.
Yule has pledged half his prize money Sunday to a non-profit agency campaigning against climate change, and was on track to earn 10,000 Swiss francs ($10,000) for third place.