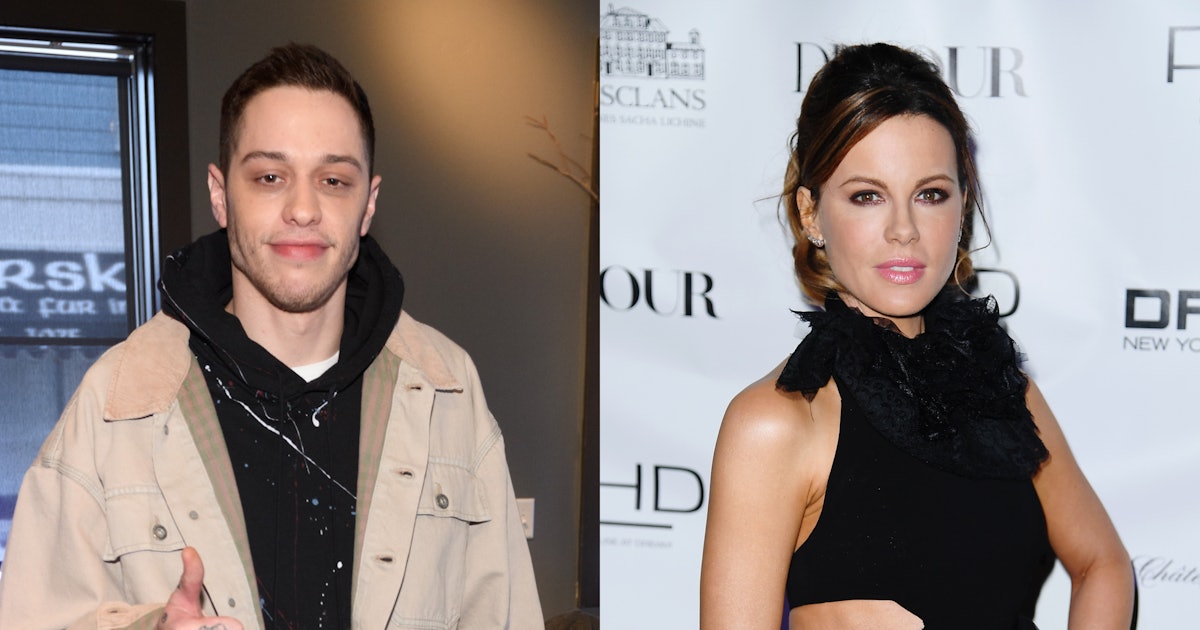 News, they were leaving Dos Caminos Mexican restaurant where Davidson signed a few autographs before reportedly joining Beckinsale in a black Cadillac Escalade.
News, they were also seen holding hands in February outside Largo at the Coronet, a Los Angeles Comedy venue where Davidson had just performed.
The same source who defined their relationship as casual also said, "Kate thinks [Davidson is] the sweetest and nicest guy."
Beckinsale recently celebrated being on the cover of DuJour magazine, during which she was asked to describe the perfect man for her .
"Trying to look like someone who was not wildly over excited about this picture or startled while planning a sneaky lick of Freddie's eyeball," she wrote.
Whether or not they decide to make things official, the possibility of romance between these two well-loved, funny celebs is super endearing, and for now, that's reason enough to appreciate their adorable outings.