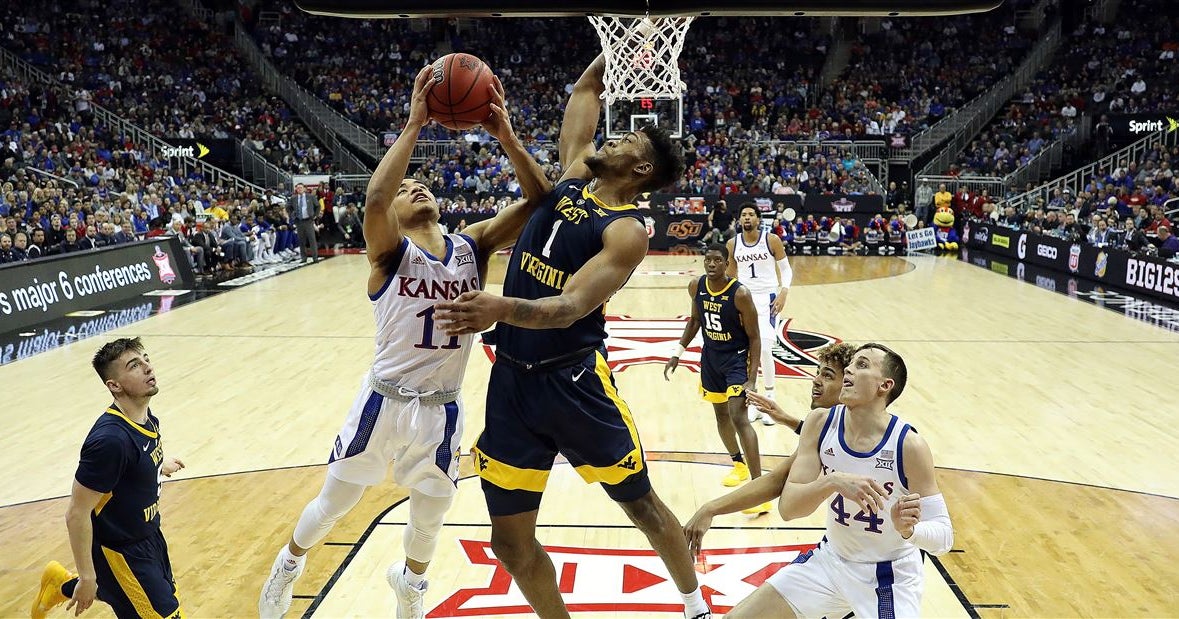 "I don't want to make any excuses and say it's fatigue, but it kinda just comes down to lack of just paying attention to what's going on around you," Culver said.
It was a refreshing change of pace in a season not without its dramas, from injuries to attrition, and yet another reason to think West Virginia coach Bob Huggins might have found a group to build around.
That West Virginia did so while starting three freshmen and two juniors, with a fourth freshman and no seniors coming off the bench, leaves even more reason for optimism.
West Virginia built a seven-point lead with about six minutes left in the first half, only to watch Kansas flip the script.
You don't get back in transition, you let guys like Grimes, who's going to be playing in the league here in the next couple years, get wide open shots, it's going to be a long night.
In the second half, as West Virginia's legs seemed to wane — excuses or not, three games in three days will do that to a team — Kansas pushed that lead out, first to double-digits, then over 20 points.