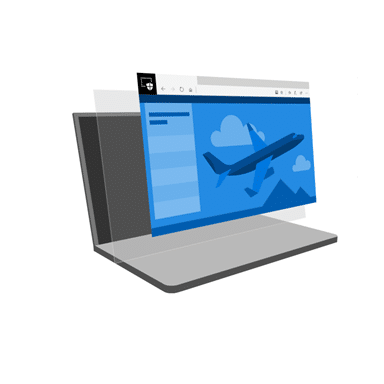 If you attempt to visit a bad site in Firefox or Chrome, your browser will often warn you, so you can decide whether or not to take the risk and continue to your destination.
Microsoft has joined the fight to prevent users unwittingly visiting bad sites by creating new extensions for Google and Mozilla's browsers which automatically redirect users from untrusted sites to Windows Defender Application Guard for Microsoft Edge.
If the site is determined to be untrusted, the user is redirected to an isolated Microsoft Edge session.
In the isolated Microsoft Edge session, the user can freely navigate to any site that has not been explicitly defined as trusted by their organization without any risk to the rest of system.
With our upcoming dynamic switching capability, if the user tries to go to a trusted site while in an isolated Microsoft Edge session, the user is taken back to the default browser.
The cynical will see this as just another way Microsoft is trying to get users to spend time in Edge but others will welcome the move.