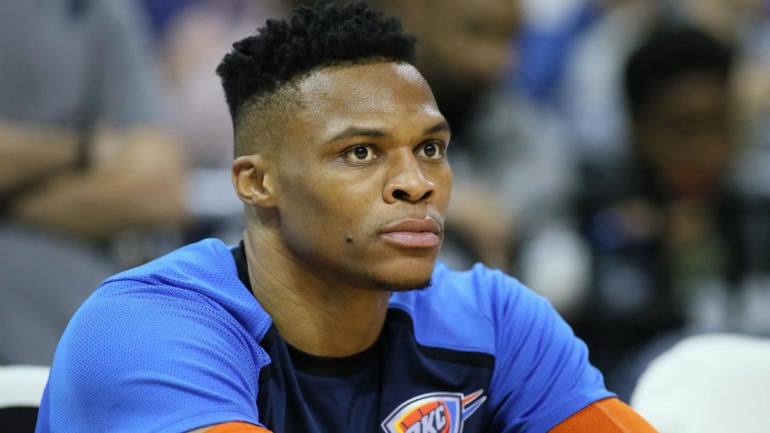 by Jack Maloney @jackmaloneycbs Mar 27, 2019 at 5:41 pm ET • 1 min read
Things will slow down a bit on this Wednesday night, with just five games on the schedule.
Starting things off is an interesting matchup between the Pacers and Thunder, with each team needing a win in their respective battles for playoff seeding.
Later on, the Trail Blazers will play their first game since Jusuf Nurkic's unfortunate season-ending injury earlier this week.
To close out the night, two of the league's more disappointing squads will meet in Phoenix when the Wizards visit the Suns, while the Jazz will look for a big win in the crowded Western Conference race in their matchup with the Lakers .
Currently in fourth in the East, the Pacers are just a game and a half up on the Celtics in the race for homecourt advantage.