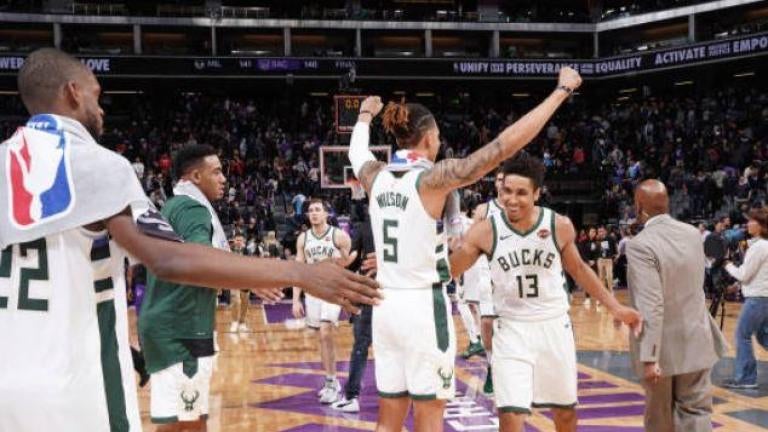 Even with Malcolm Brogden's injury there is a huge 14.2% difference between conference leaders assuming he is back by the second round of the playoffs.
The Milwaukee Bucks lead with a 32 percent chance of winning the East and the Philadelphia 76ers are at 17.8%.
The playoff race should be a tight one with only -7.12 wins separate the 3 teams projected for the #5, #6 and #7 best conference record.
There is not a lot of parity and power is concentrated at the top of the conference with just 3 teams having at least a 4% chance of winning it.
At the bottom of the contenders list, 1.3 percentage points separate the Celtics from the Rockets.
CHAMPIONSHIP CONTENDERSODDSODDS%SIM%TRENDGolden State Warriors2/571.4%56.4%DOWNDenver Nuggets30/13.2%14.2%UPMilwaukee Bucks6/114.3%9.0%DOWNPhiladelphia 76ers18/15.3%4.4%--Boston Celtics14/16.7%4.2%--Toronto Raptors8/111.1%3.2%DOWNHouston Rockets10/19.1%2.8%DOWNDetroit Pistons300/10.3%1.0%--