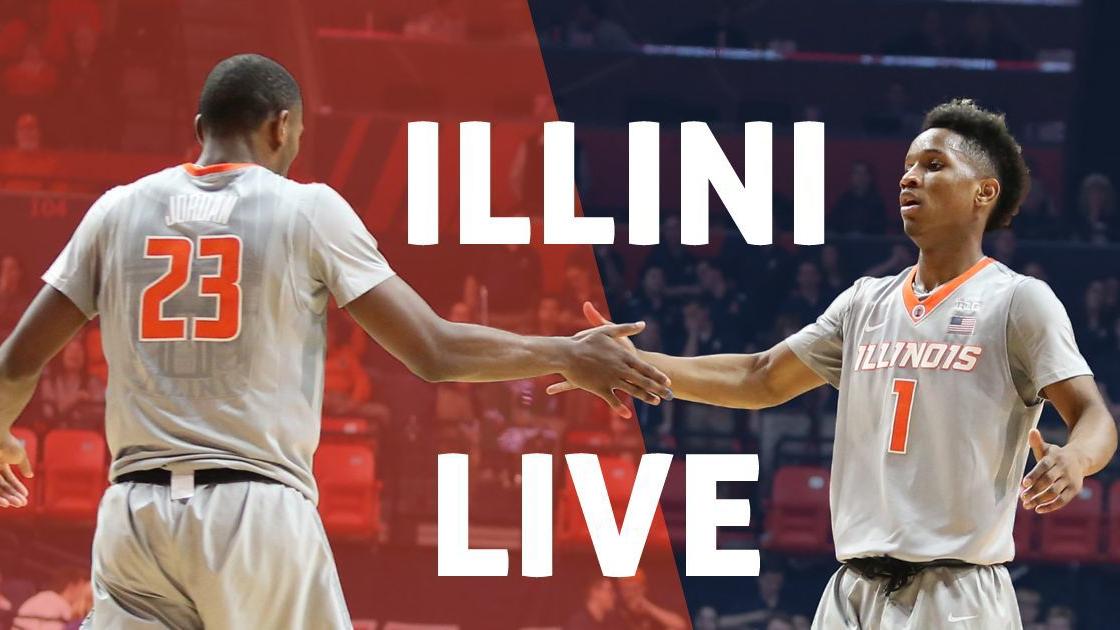 Ayo Dosunmu and Giorgi Bezhanishvili each scored 12 points and Trent Frazier had 11.
Ayo Dosunmu is the only other Illini in double figures, with 12 points and Trent Frazier has nine.
The Wildcats are shooting 59 percent from the field in the second half and trail Illinois 58-52 with 10:24 left in the game.
Illinois guards Andres Feliz and Ayo Dosunmu are powering the team.
Illinois has led from the start of the game and holds a 39-27 lead over Northwestern at halftime.
The Illini are pressing the Wildcats in the back court, forcing turnovers and difficult shots.