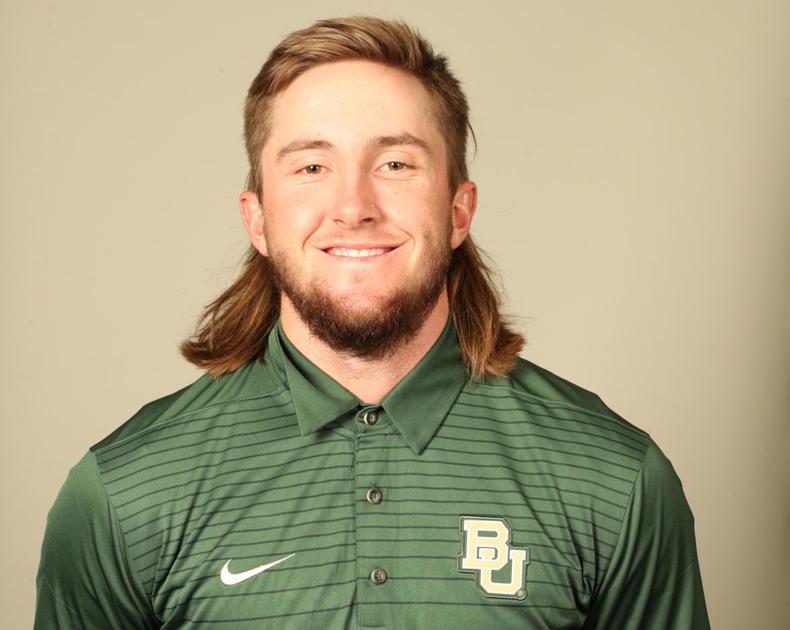 But Richard Cunningham didn't go down without a fight, battling through an eight-pitch at-bat before punching a bloop hit down the left-field line that bounced in fair territory before landing in the stands for a ground-rule double.
However, Downey – who had face-planted off the turf in a failed diving attempt at a catch in Saturday's loss to Rice – didn't back down, making an acrobatic leaping grab to erase a possible extra-base hit.
Perhaps inspired by that catch, closer Kyle Hill quickly settled down and struck out the final two batters to seal the win for the Bears.
Cody Bradford started the game for Baylor, and the sophomore southpaw, who has been working through nagging soreness, displayed some superior command, striking out four in three innings, which actually marked his longest stint of the year.
The Bears cut into the lead in the sixth when Andy Thomas singled to drive in Downey, who had reached on a fielder's-choice grounder earlier in the inning.
The Bears were originally scheduled to travel to Nebraska next weekend, but the Huskers will instead come to Waco due to poor weather conditions in their home state.