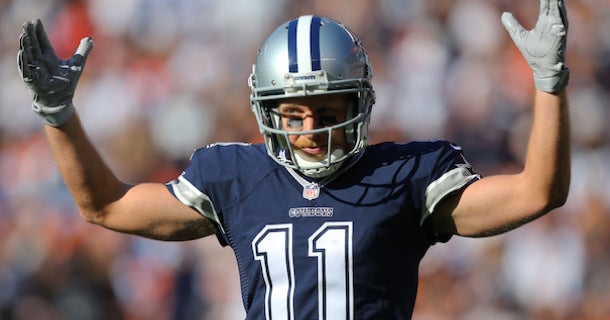 Instead, he'd find himself drudging through the same problematic offensive scheme that handcuffed him one season prior, one that's routinely overlooked him over large stretches of the game on a weekly basis.
It's unclear if that means Beasley is looking for a fully guaranteed $20 million contract or one that simply includes that clause, but it appears the number itself is a definitive point of negotiation.
There are ways to make this work if you're the Cowboys — which include talking down that number and/or stretching the term of the deal — but it'll take some doing and while a re-signing is still possible, it remains more and more like a long shot at this point.
This is especially true considering they still need to finalize the deals on DeMarcus Lawrence, Dak Prescott, Amari Cooper, Byron Jones and Ezekiel Elliott, respective to their position on the team's list of priorities this offseason.
Social media being the knee-jerk establishment it is, Beasley was instantly labeled selfish for what he said, when all he really stated was an observation any discerning football eye had already known to be true for quite some time.
The most notable is Donald Driver, former three-time pro bowl wideout of the Green Bay Packers, who offered to give Beasley a ride to Wisconsin.