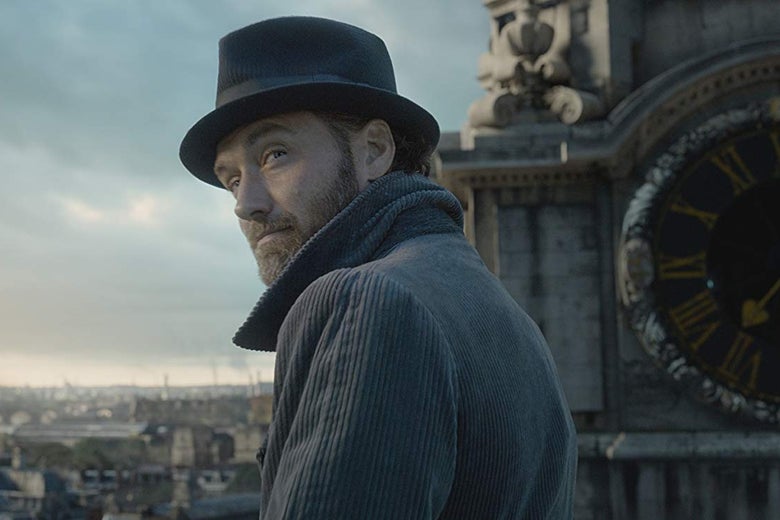 Harry Potter and the Deathly Hallows was published in the summer of 2007, and there was every reason to believe at the time that J.K. Rowling's fantasy saga had come to its natural conclusion: Dumbledore was Dumbledead, the Golden Sneech had Golden Snutch, the Sorting Hat had dealt its last tryhard, and most importantly of all, no one had gotten too explicit about their sex lives, however erotically fulfilling or adventurous they might have been.
It was a more innocent time, so much so that one installment of a Slate correspondence about the novel was innocently headlined " Rowling Doesn't Do Shades of Gray ." America didn't do Shades of Grey yet either— Master of the Universe wouldn't show up on FanFiction.net for another two years—but the nation has made up for lost time in the years since, and so has J.K. Rowling.
Since then, there's been one revelation after another : Harry Potter stands with Israel against the BDS movement ; the series secretly had another Asian character all along , but you couldn't tell because she'd been turned into a snake; wizards used to shit their own pants and then use magic to clean up the mess .
It's a rich text, in other words, and it gets richer every time Rowling adds another ex post facto gloss to the canon.
And she's done it again: As Radio Times reported , Rowling confirms on one of the extra features of the Fantastic Beasts: The Crimes of Grindelwald DVD that, although Albus Dumbledore may not be " explicitly gay " in the Fantastic Beasts movies so far, in the world of DVD supplements, he and Gellert Grindelwald (Jude Law and Johnny Depp) had an "incredibly intense," "passionate" love relationship.
So there you have it: although it is now canon that Dumbledore and Grindelwald loved getting hot and heavy, Rowling is more interested in exploring the emotions of prominent wizards of the 1920s and 30s than she in writing scenes for the upcoming Fantastic Beast movies in which Johnny Depp and Jude Law make out with each other.