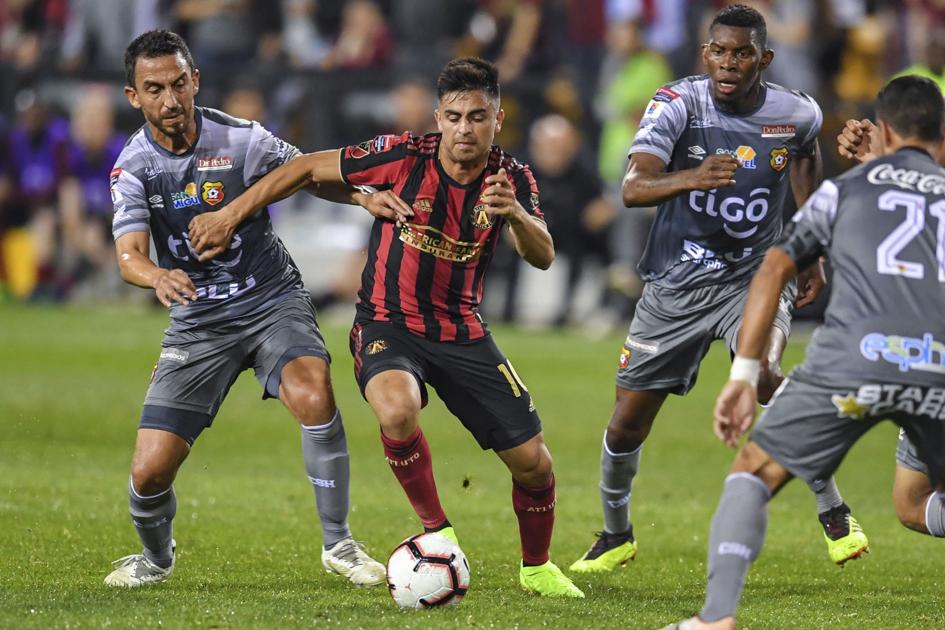 For Atlanta, though, it may not be club's first-choice starting lineup when it walks out of the tunnel at Audi Field.
After storming to a 4-0 victory Thursday in the second leg of Atlanta United's Concacaf Champions League Round of 16 series, first-year coach Frank de Boer says he has no choice but to manage minutes for some of his squad.
The 5-3 aggregate victory over Costa Rica's CS Herediano earned a spot in the quarterfinals.
Following the match in Washington Sunday, Atlanta will move back to Concacaf Champions League play at Monterrey of Mexico on Tuesday night.
"We have to rotate," de Boer said following the win on Thursday, in which Josef Martinez scored twice.
After exiting last year's playoffs on penalties, after a 2-2 draw against Columbus Crew SC, there is an expectation that coach Ben Olsen's group could legitimately contend for MLS Cup in 2019.