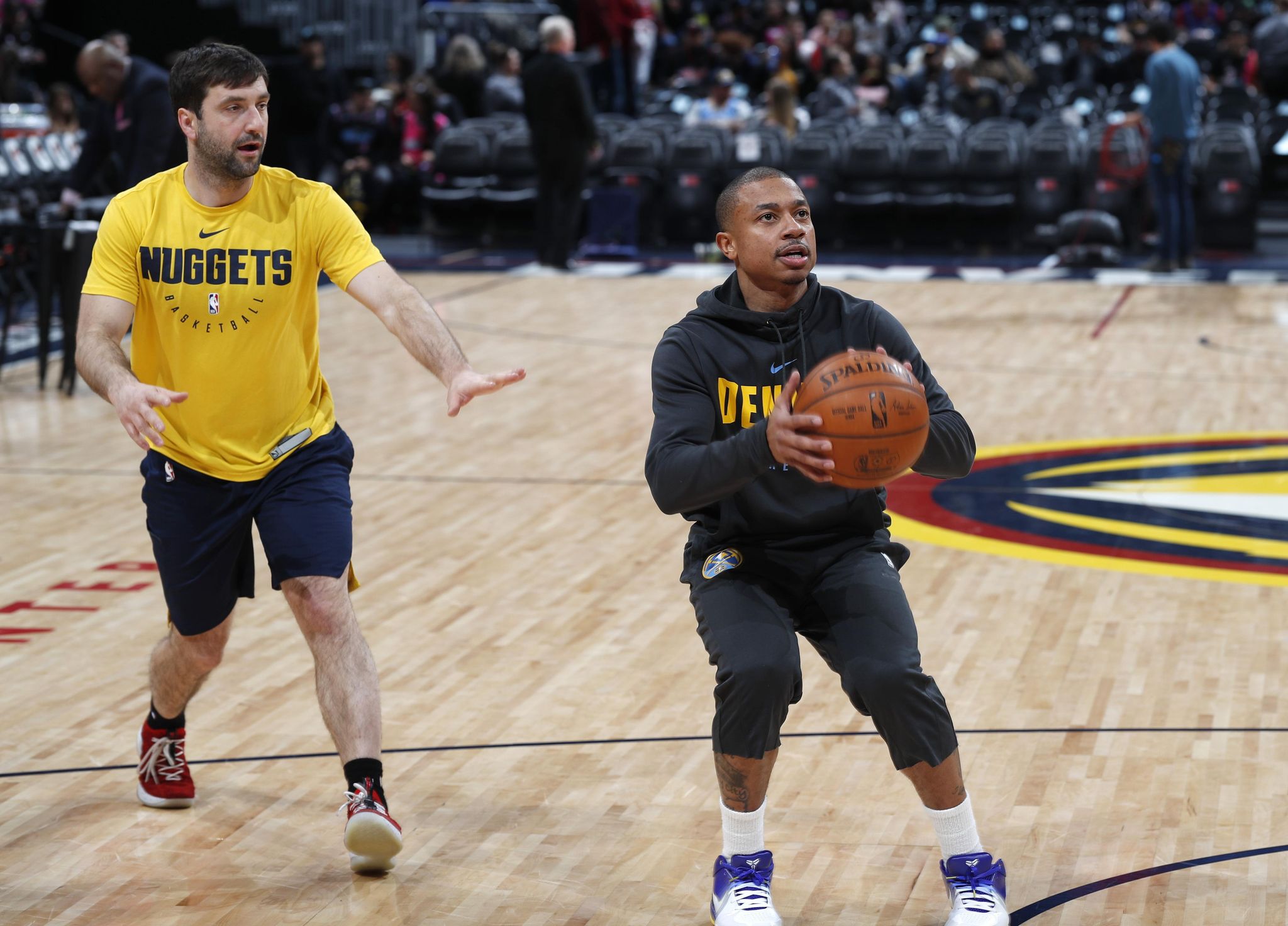 Thomas ' last NBA game was March 22 with the Los Angeles Lakers before undergoing an arthroscopic procedure to fix his troublesome hip.
He could provide a big boost down the stretch for the surging Nuggets, who are near the top of the Western Conference standings.
His minutes, though, could come at the expense of Monte Morris and Malik Beasley, two young guards who have been pleasant surprises for the Nuggets this season.
Before that he was going through rehab and, on the road, looking for friendly pick-up games at local gyms in order to get his cardio and rhythm back.
Thomas , who turned 30 last week, has averaged 18.9 points over a career that's included 473 games with Sacramento, Phoenix, Boston, Cleveland and the Lakers.
He helped carry the Celtics in the 2017 postseason despite a balky hip and a broken heart following his sister's death in a car crash.